Learn more
Women's collection
Men's collection
change view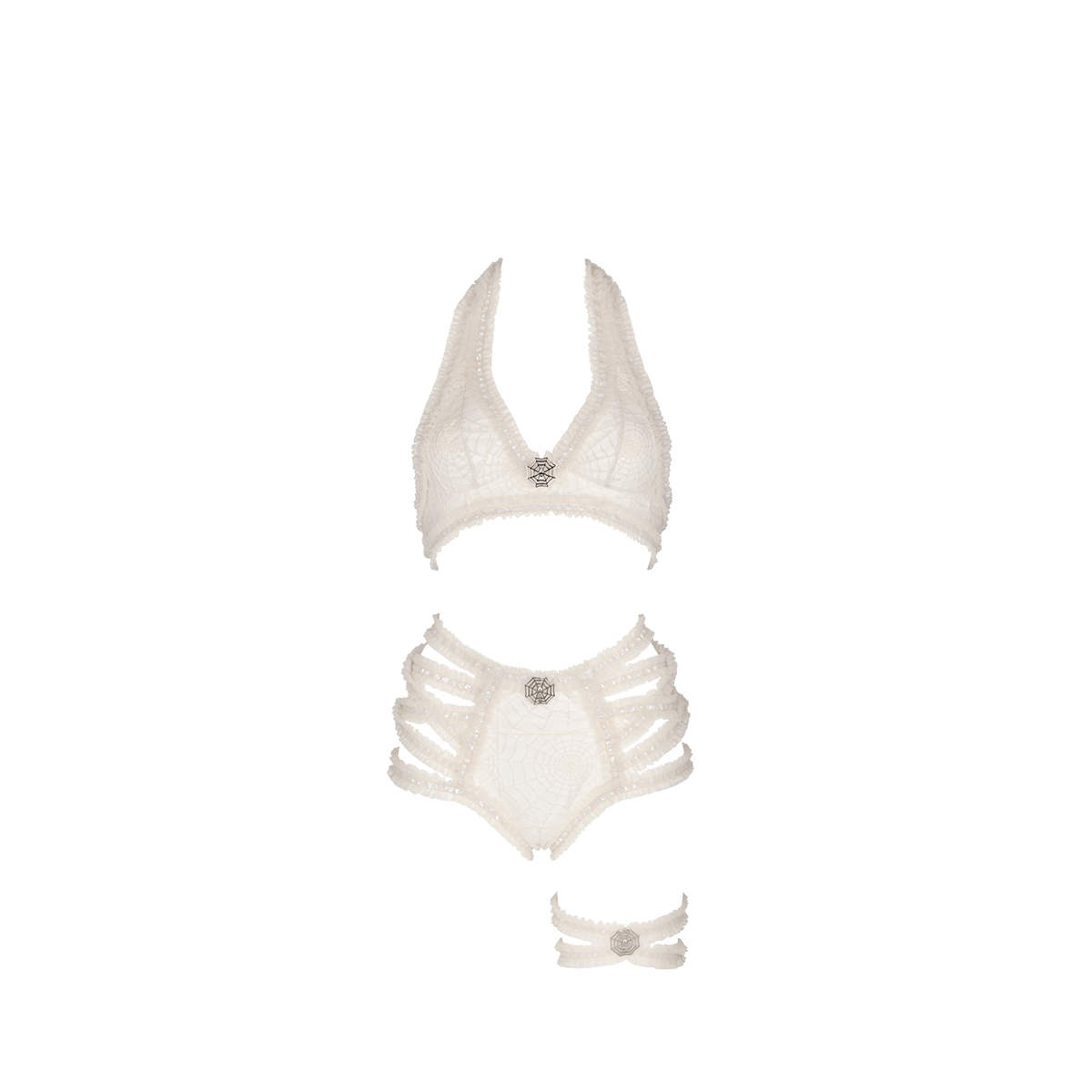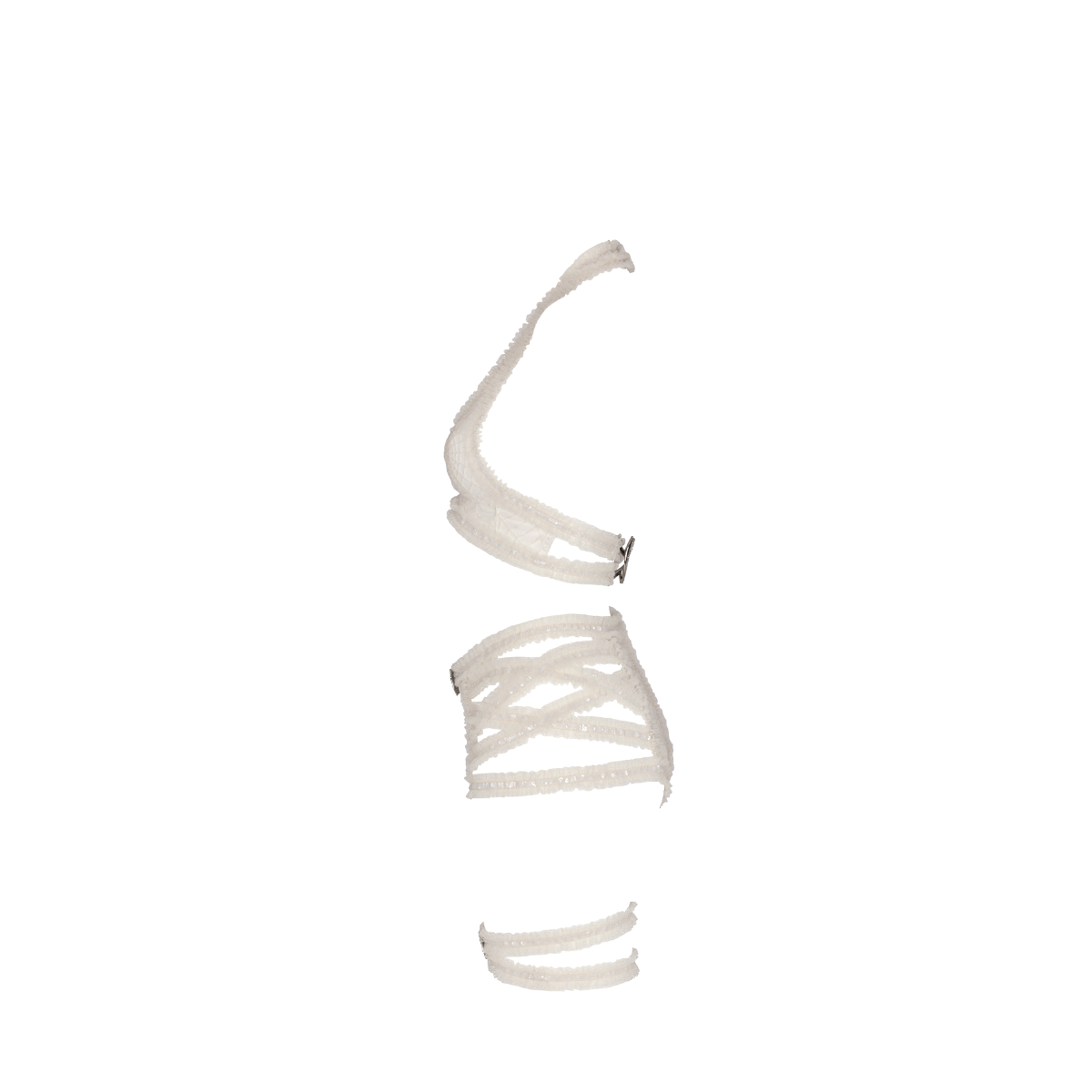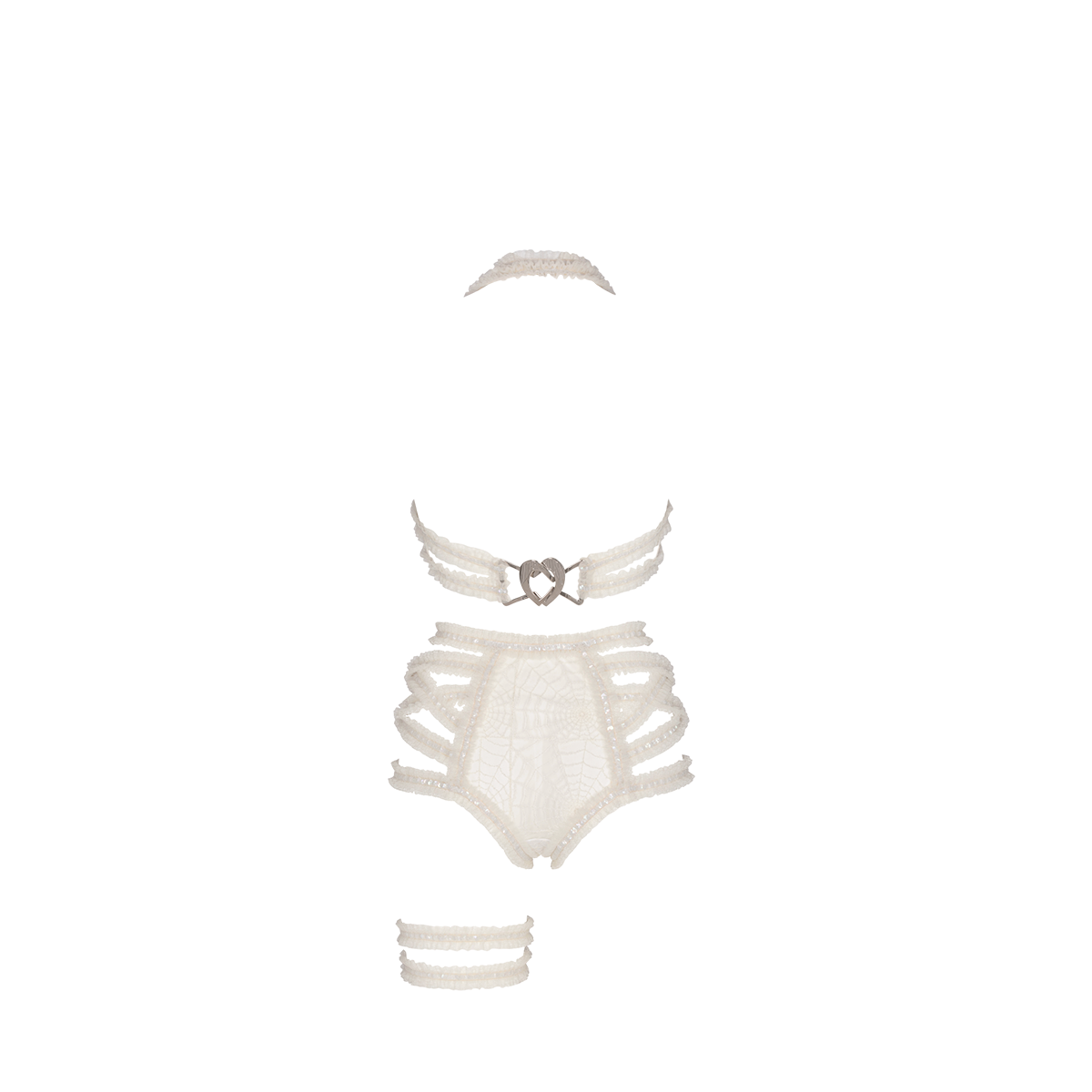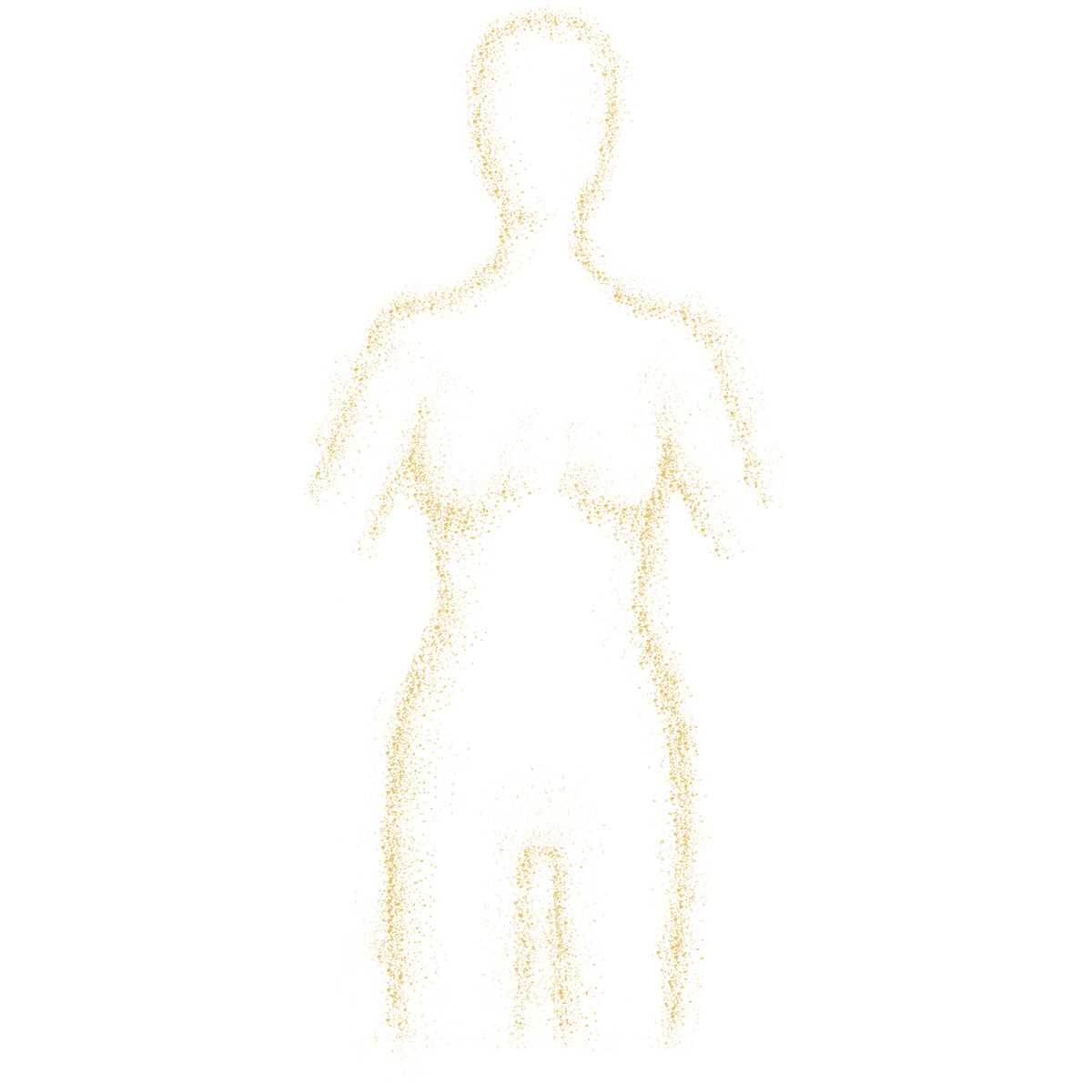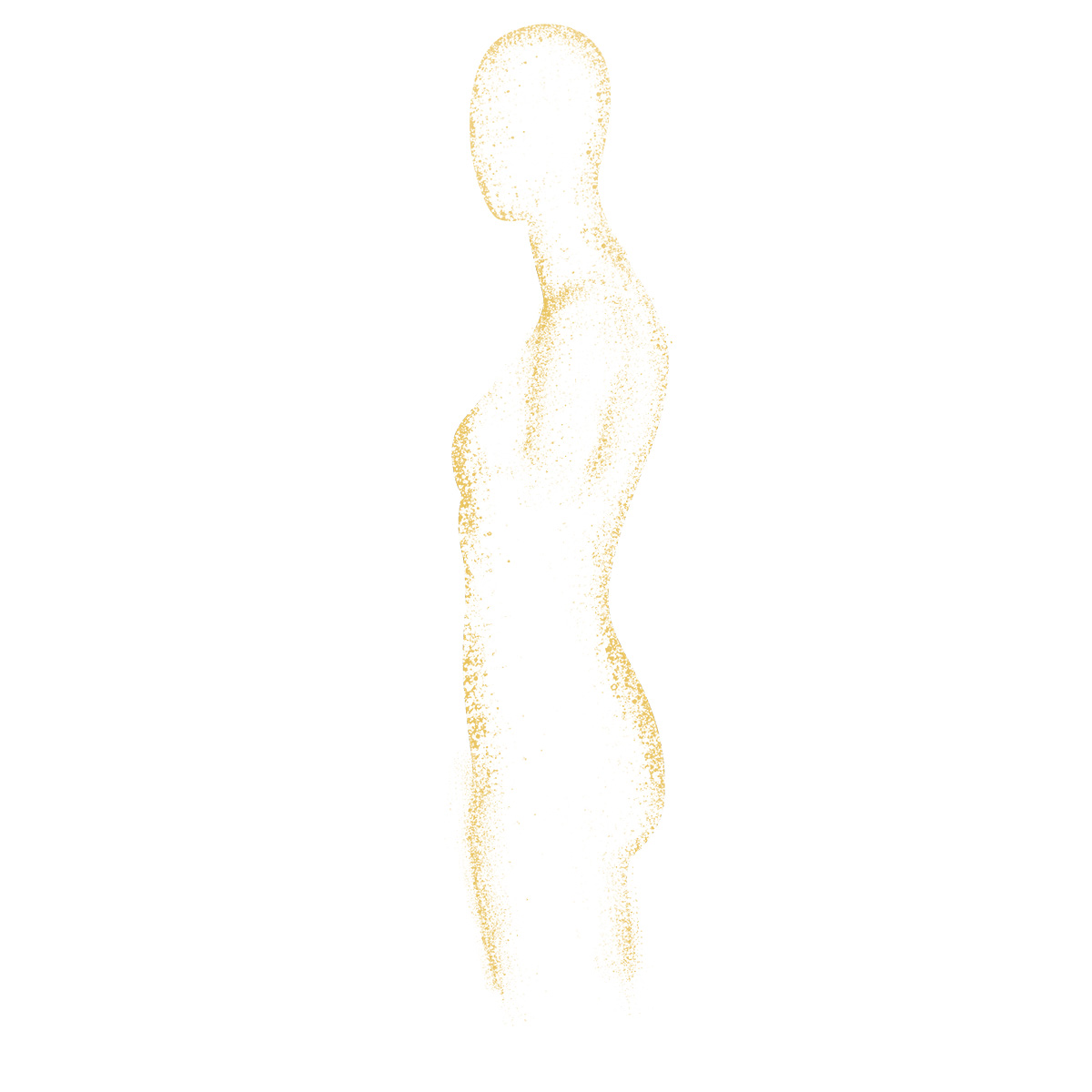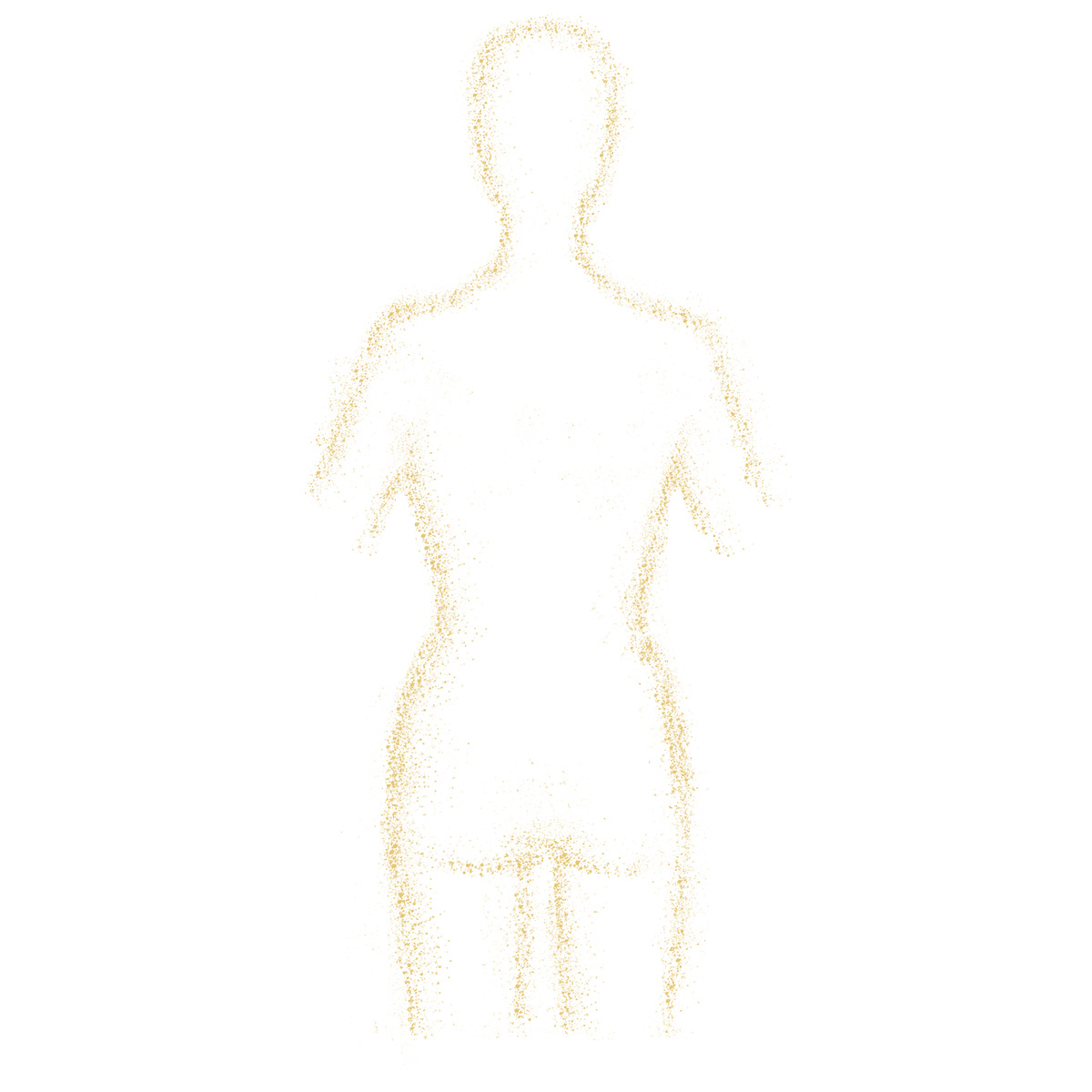 The "Nuptial vertigo" box is an ode to the dizziness of the sentimental commitment
In ancient times, the aranea ("spider" in Latin) symbolized female creative energy and mastery of the architecture of one's own destiny.
This luxury lingerie set made in France was designed like a spider web cage. It is sealed at the back by the official brand clasp, whose ingenuity offers support that never fails. This spider metaphor is embodied by delicate ivory tulle, woven in France by secular workshops in the north of the country and embroidered with ivory "spiral web" patterns. The exclusive palladium-anodised Little Web jewel adorns each of the three pieces of this set: the bra, the high mesh panties, the garter. Its cut evokes the comfort of sentimental imprisonment: the fatal trap of its mesh sides is combined with the comfort of abundant glittery ivory frills.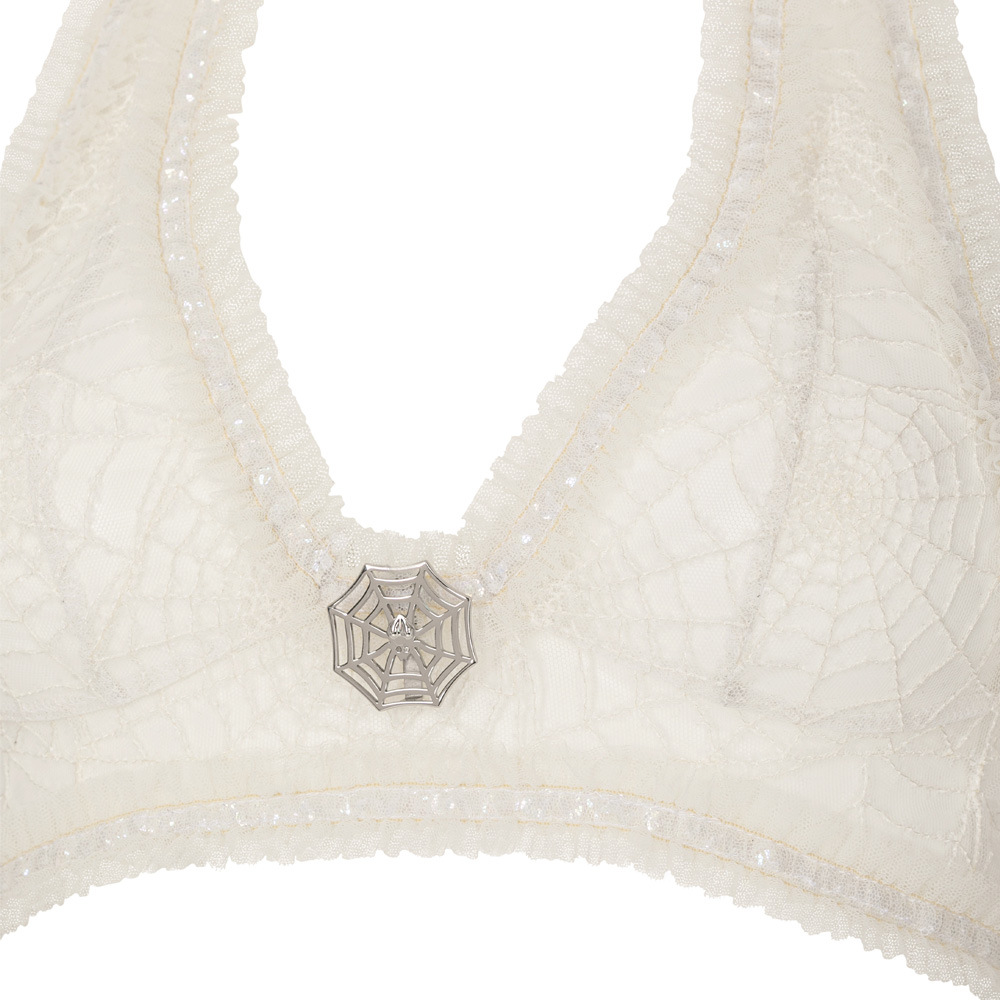 Ivory tulle which, when placed against the skin, suggests nudity, like a "tattoo" of ivory spider webs. This unique effect is obtained thanks to the delicacy of its ivory mesh base, which becomes almost invisible when worn.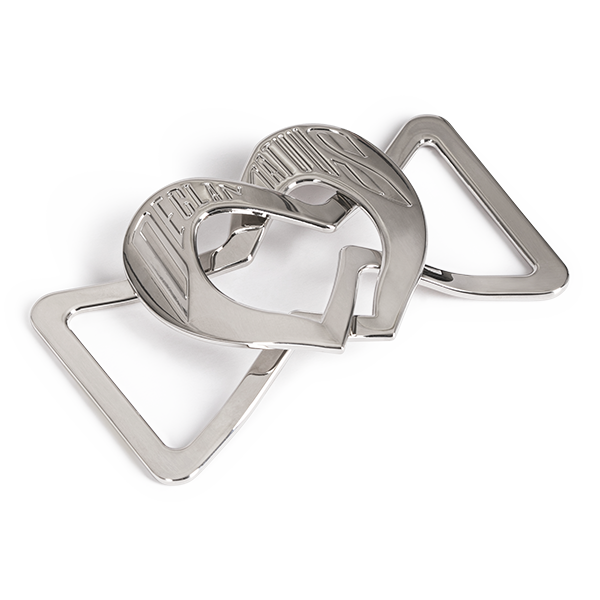 Exclusive Little Web jewels, hand polished, treated with high-end finishes to minimise the risk of allergic reaction. In compliance with EEC standards, they have undergone anodization, known as "PVD" (Physical vapor deposition) of 0.3 microns in a bath of palladium, a pure and noble metal derived from platinum.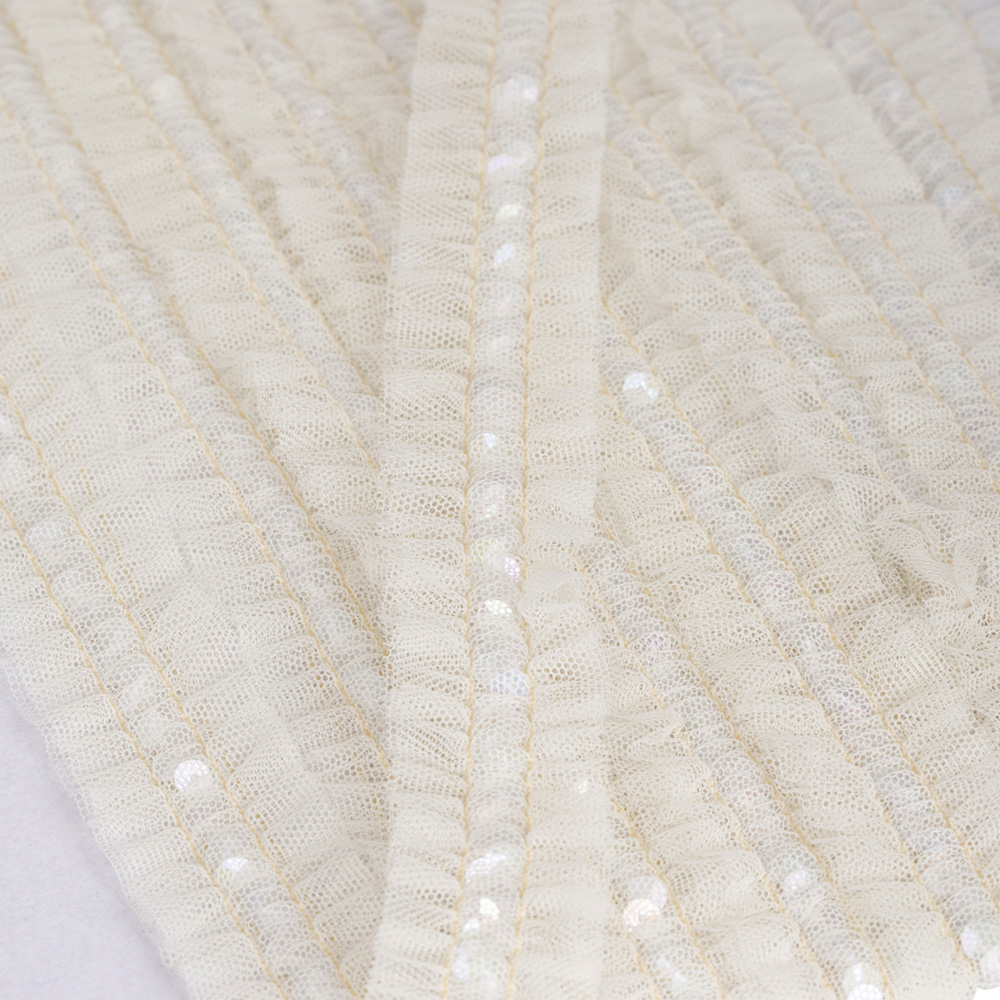 Frilly stretch braid of ivory gathered tulle, structured around a length of shiny ivory sequins, woven in France.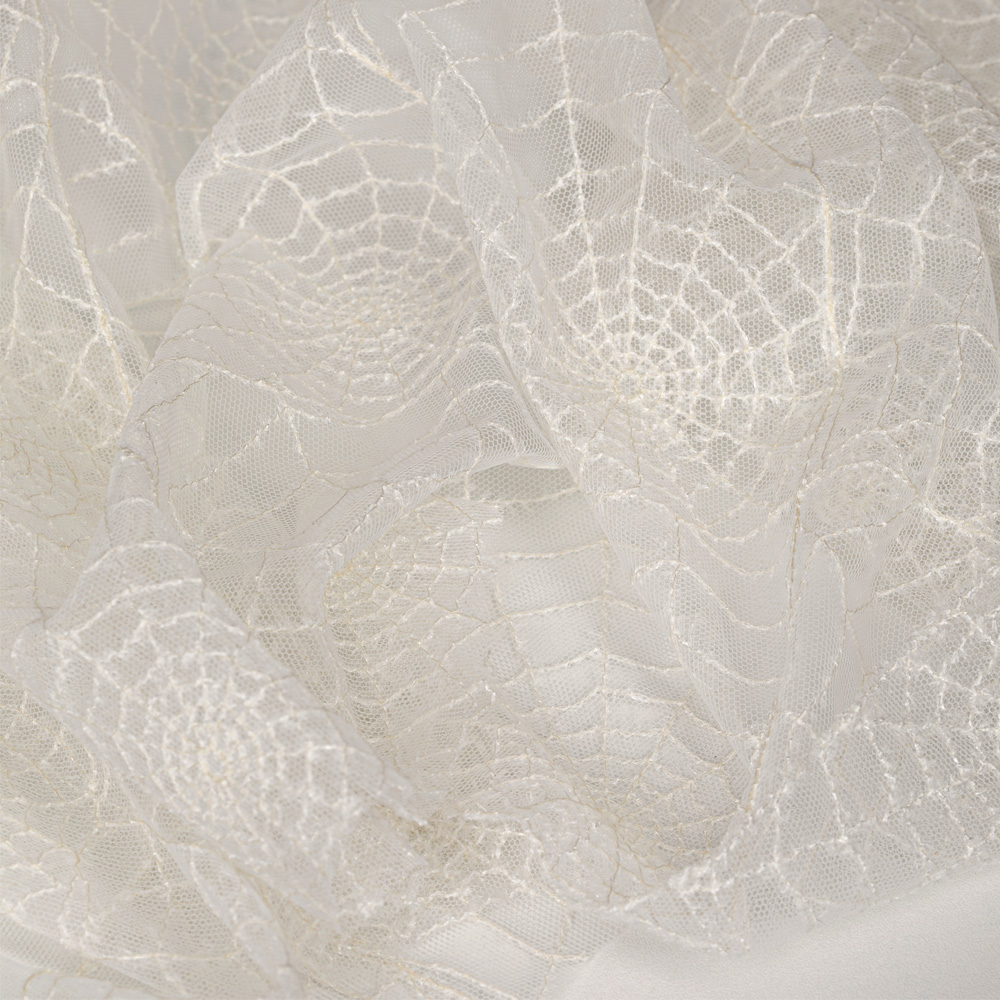 The sensually "couture" spirit of this model (available in powdery, delicate and romantic ivory) is ideal for engagements, marriage proposals, honeymoons.
Model designed, invented, prototyped, and developed by a Parisian design office.

Development and prototyping of the brand clasp by a French manufacturer (REACH and CPSIA certification).

Designer and fabric count labels, layouts, woven or printed by a renowned Parisian workshop.

Limited edition French artisanal production in batches of 5 to 25 pieces per size (with systematic sorting and recycling of factory waste).

Recovery of textile scraps from production, for illustration of the "Help" kit.

Printing of all the brand's stationery in a Paris workshop (REACH certification), on 100% FSC paper (from a production guaranteeing sustainable forest management) and without chlorine bleaching.

Gold film from all the brand's stationery made of recyclable and compostable PET, enhanced by a compostable glossy coating.

Fully recyclable packing and packaging.

DHL Gogreen® delivery with carbon offset.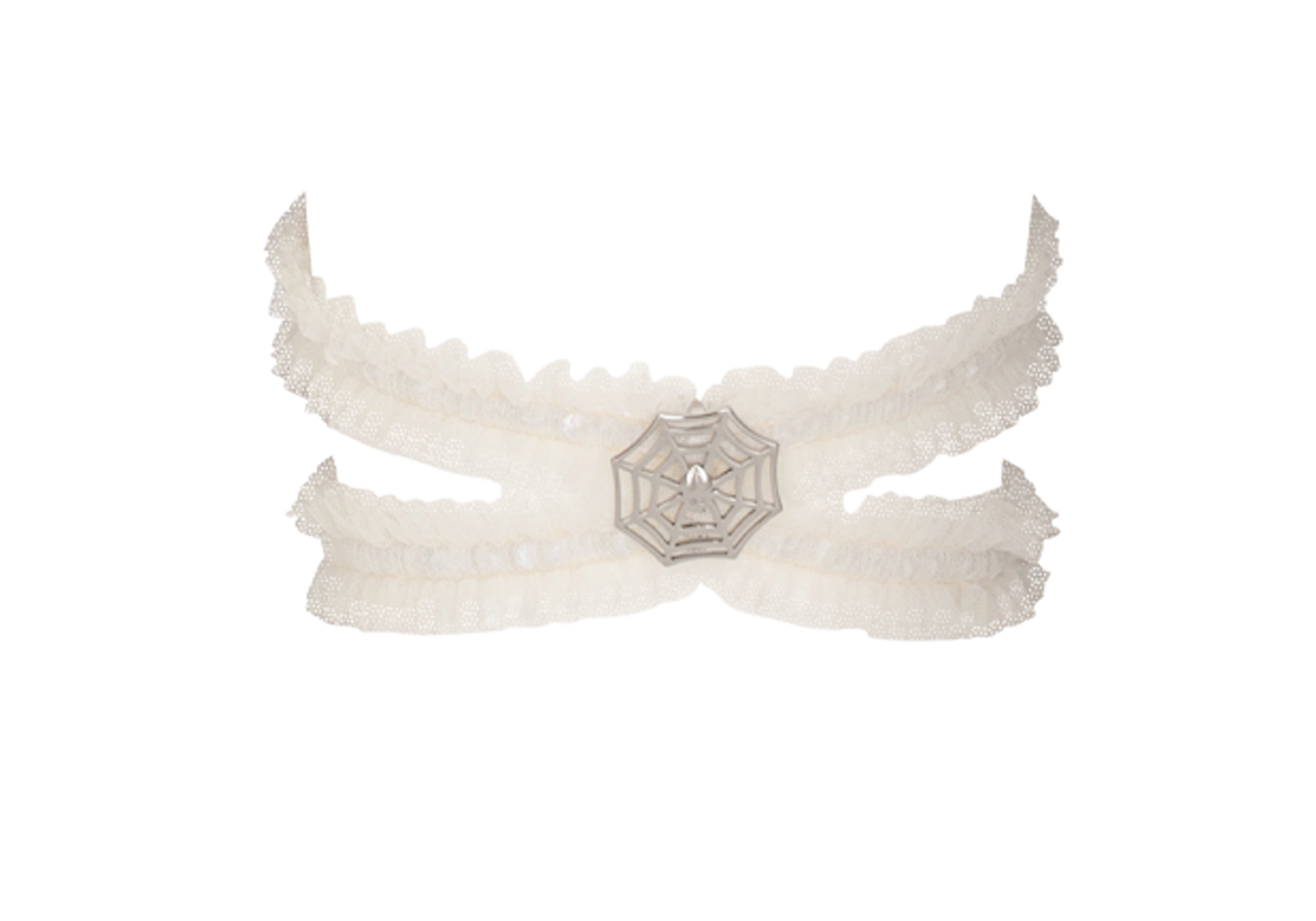 The glamour when wearing this set is enhanced by a leg accessory (one size) adorned with the "Small Web" jewel in the centre.