Learn more
Women's collection
Men's collection
change view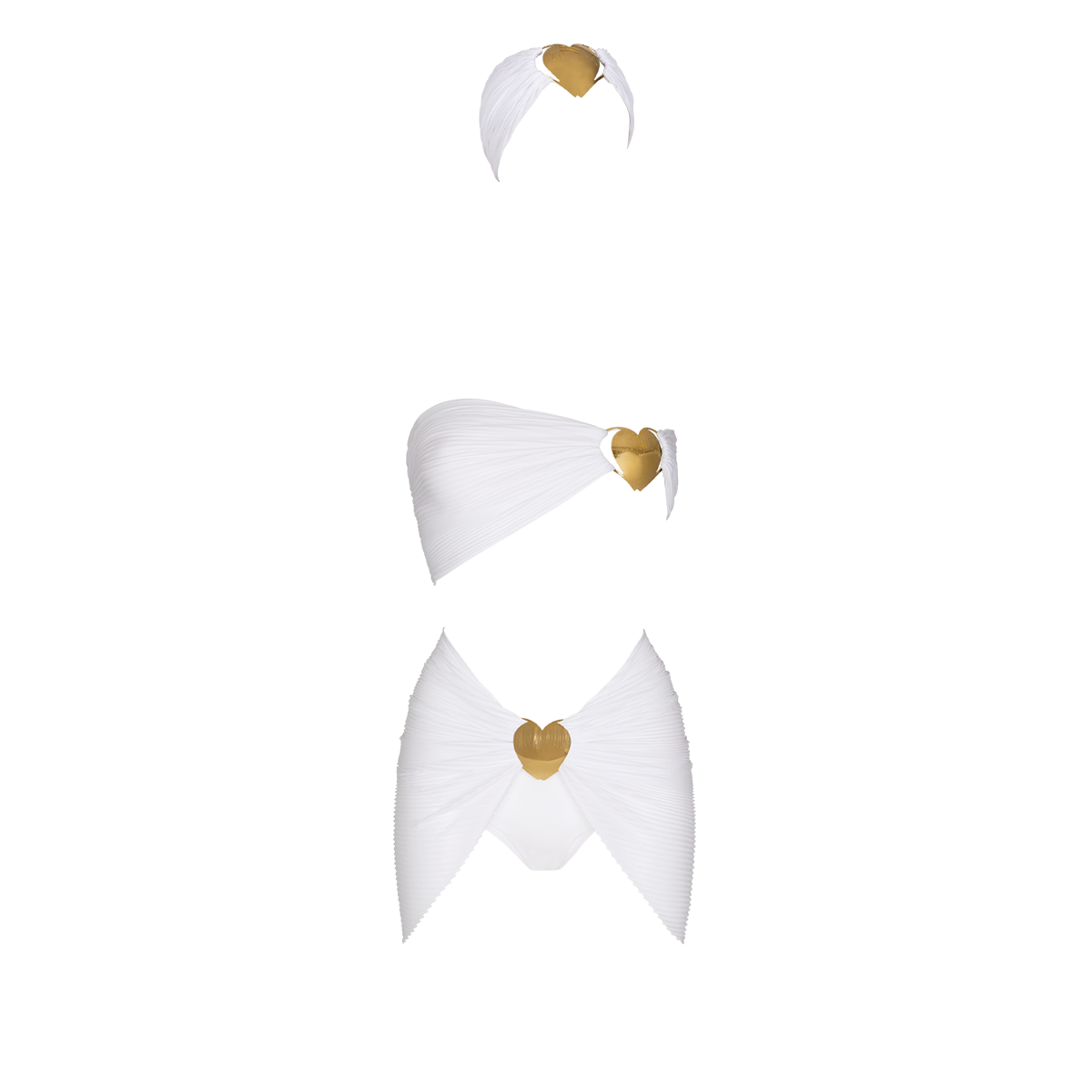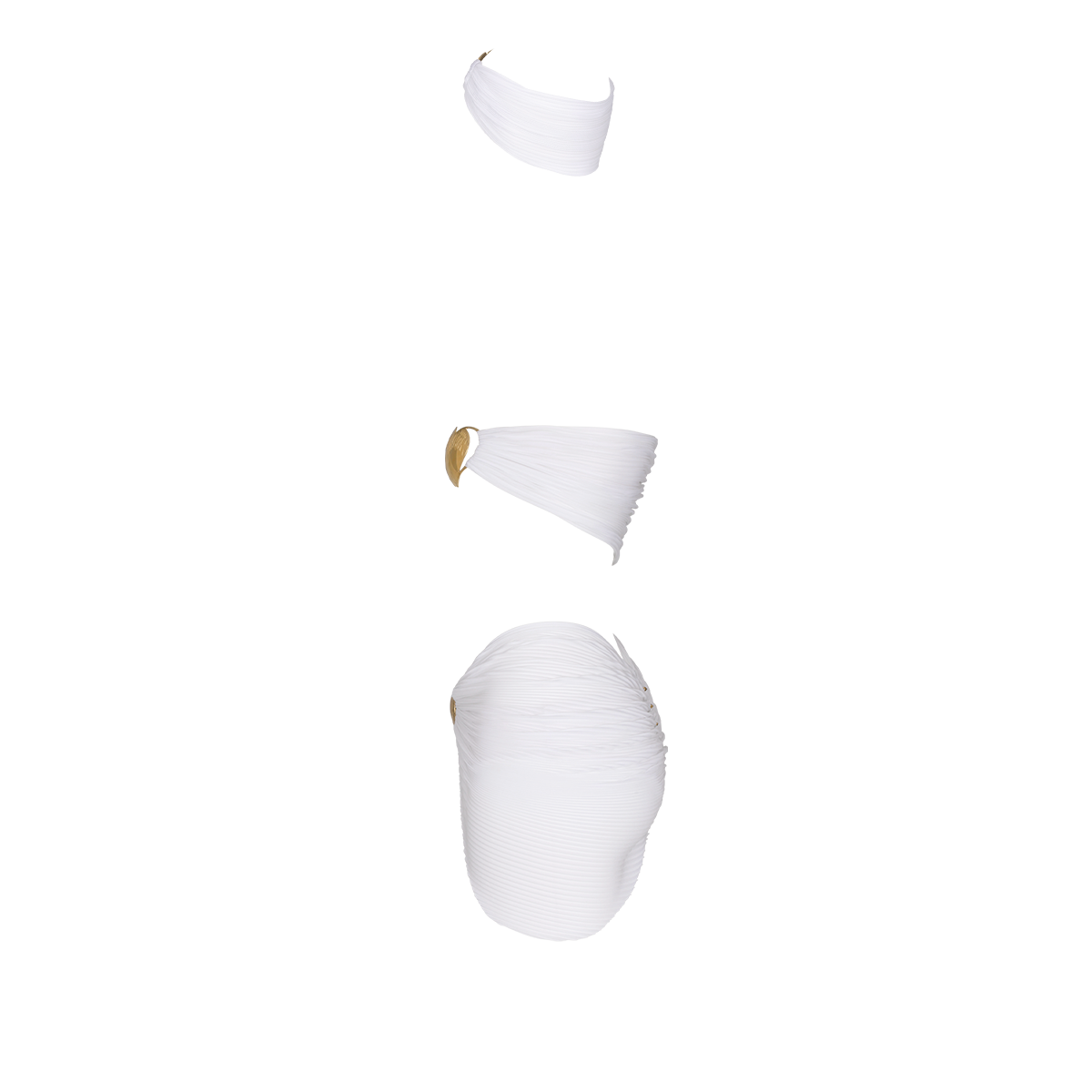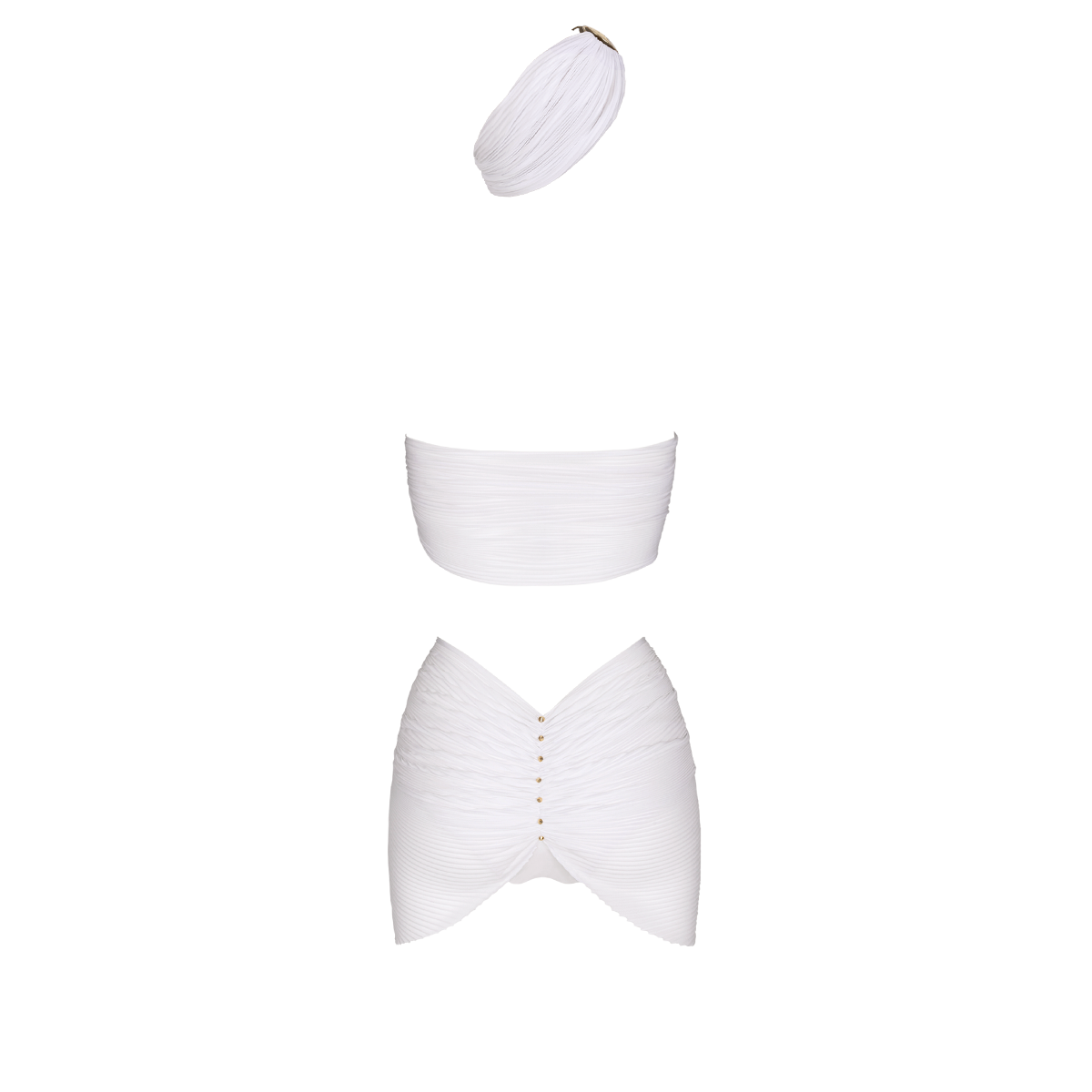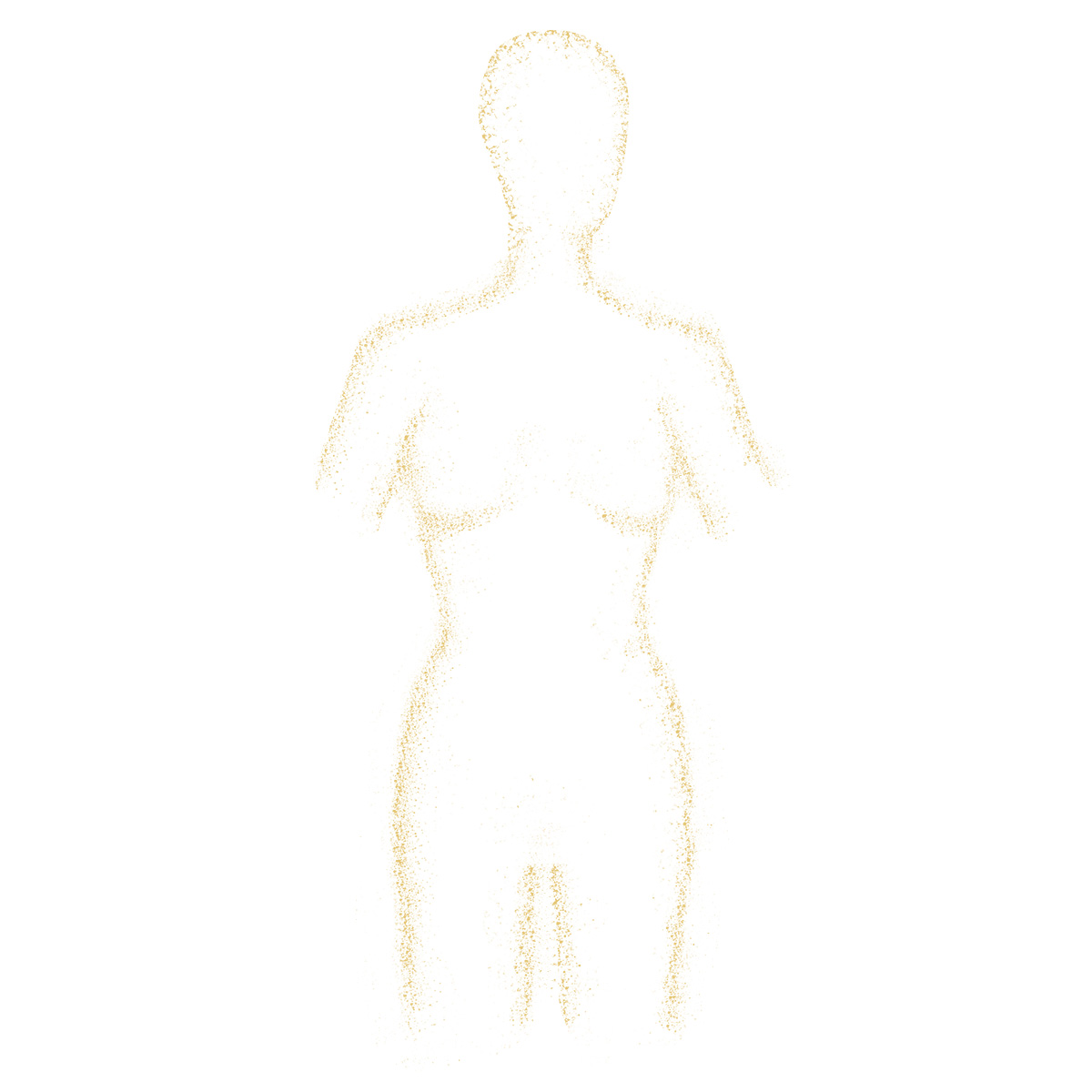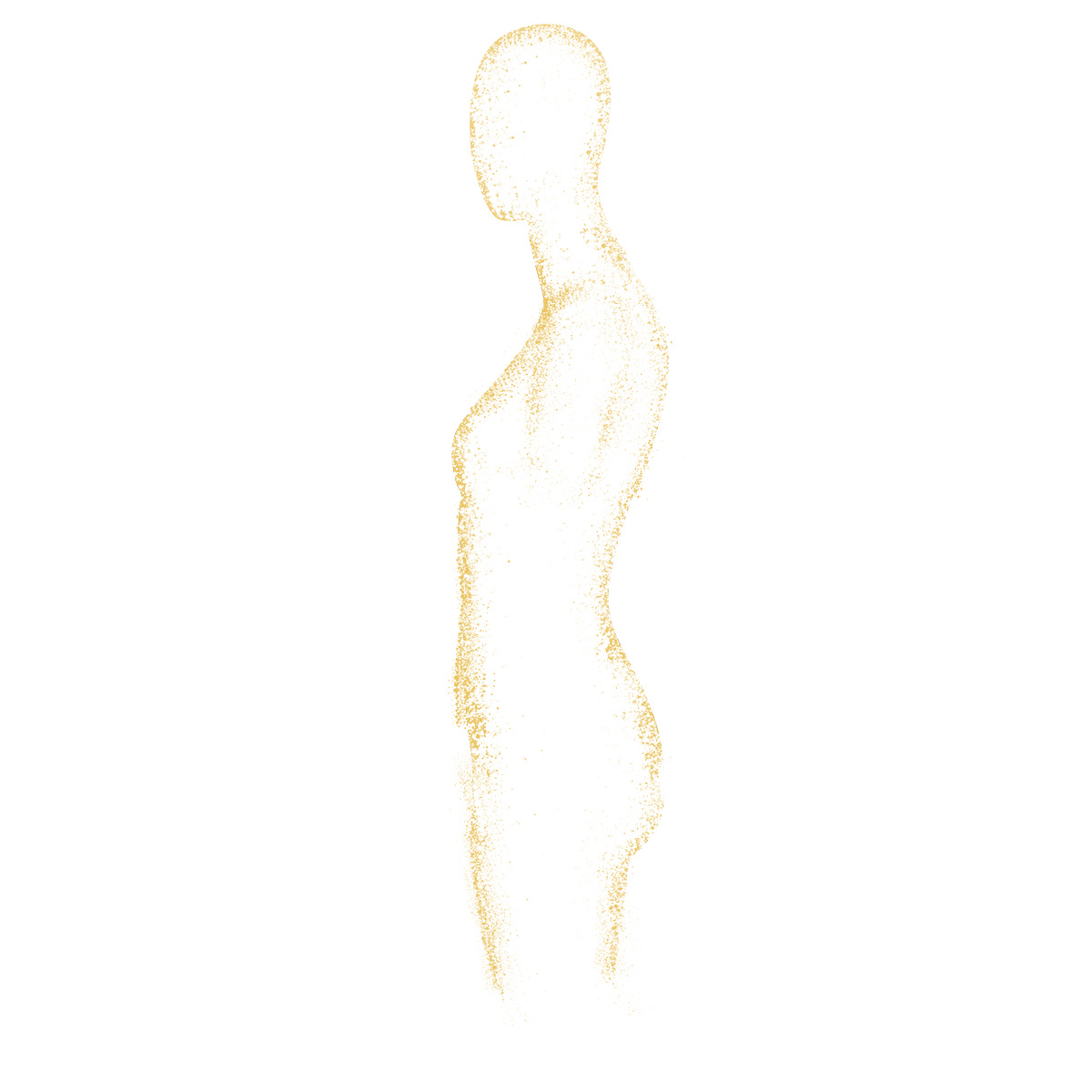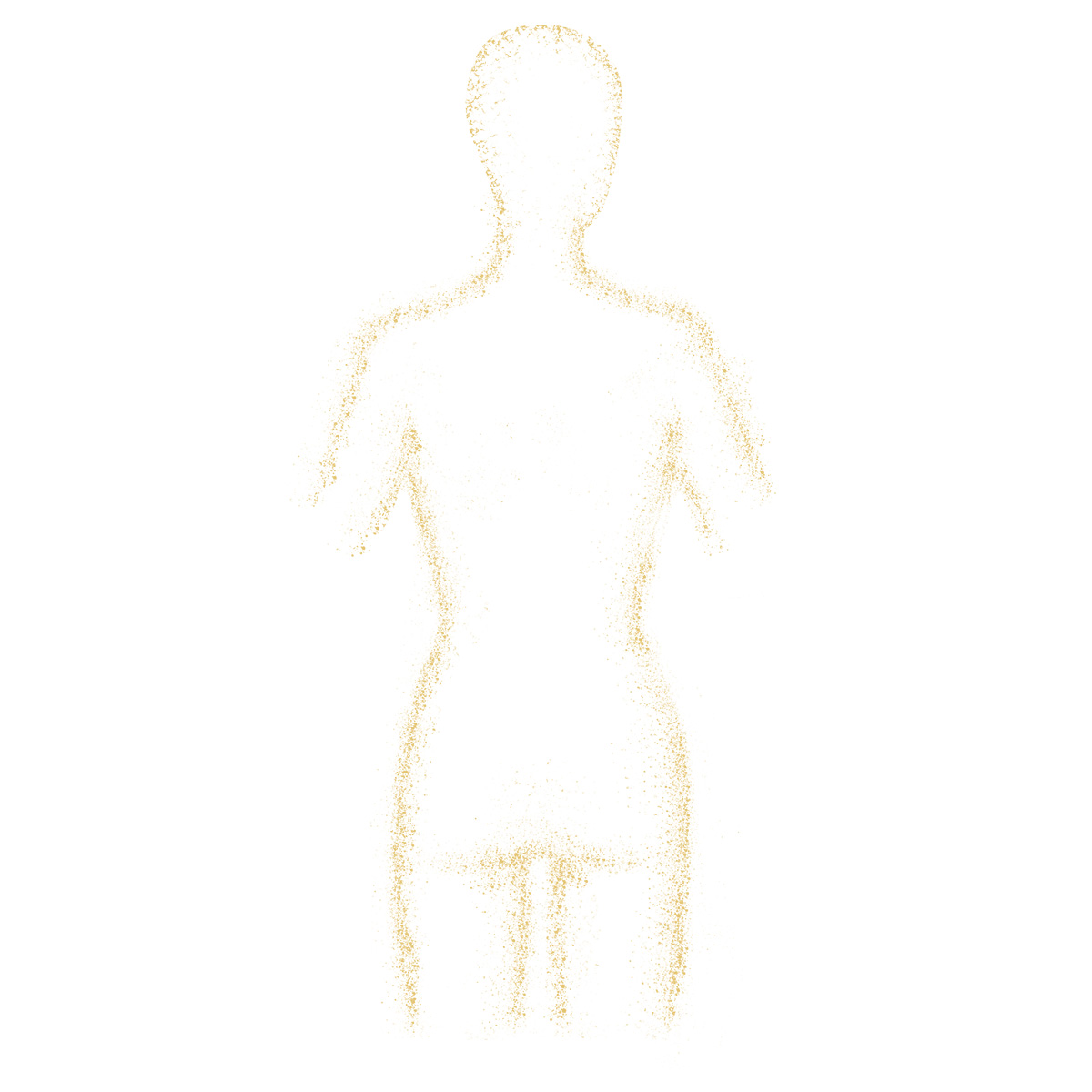 The Heart box is an ode to the biological organ, the "cor" ("heart" in Latin).
Even back in ancient Egypt it already aroused the curiosity of the greatest doctors and scribes.
This luxury lingerie set, consisting of three pieces, is made in France in an irreversible white pleated fabric, and adorned with exclusive Heart jewels with ancient symbolism, anodised in 24 carat gold. The combination of the "V" shape on the stomach, the partial revealing of a breast, and the positioning of the Heart jewel of the headband across the forehead guarantees a sophisticated & ancient sensuality. The cut glamorously evokes the fashionable clothing shapes in ancient Egyptian times, appreciated by Roman high society in which the more intricate the pleating, the higher the social status.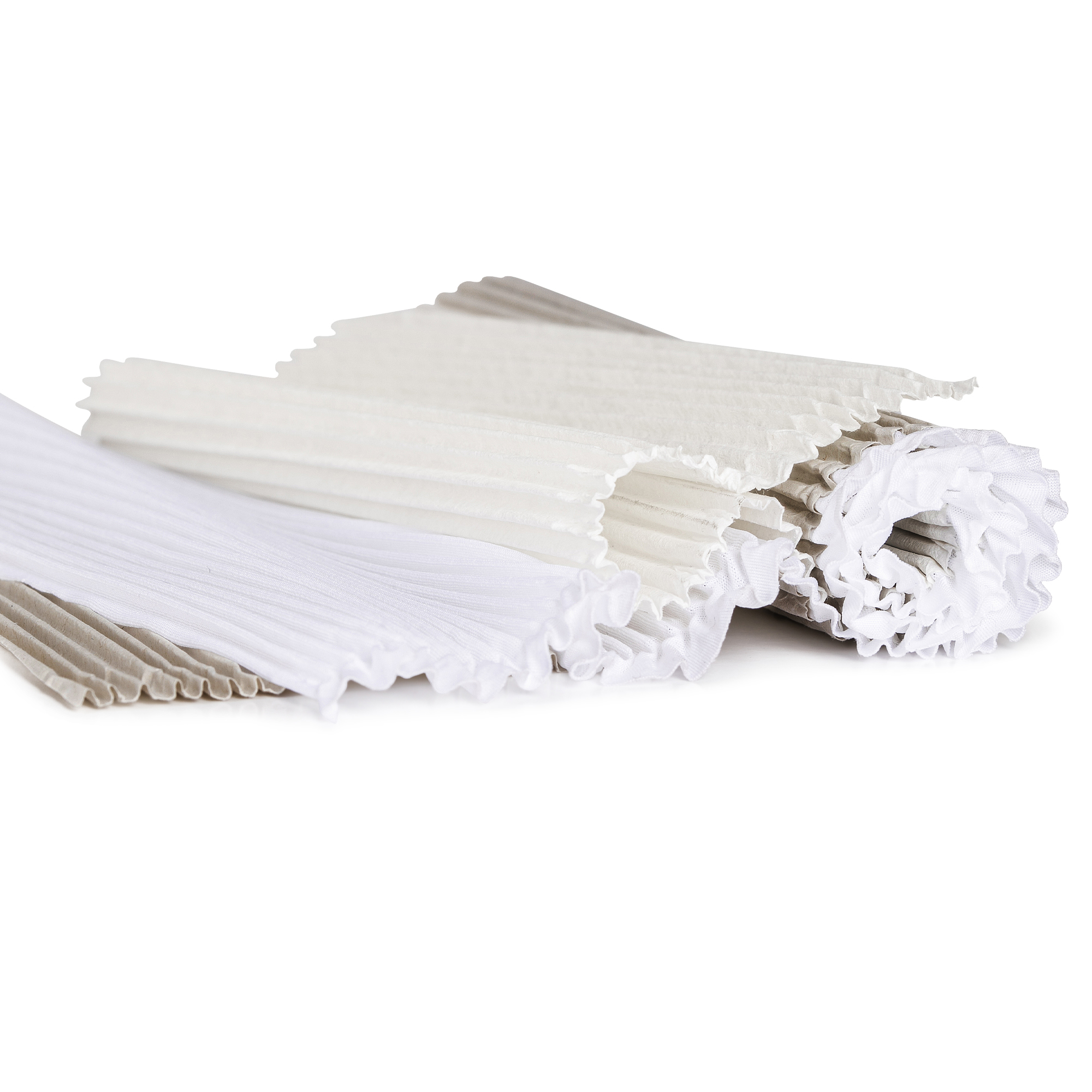 This irreversible white pleating is obtained following different stages of an ancestral process: the smooth fabric is placed in a vice between 2 layers of cardboard, then inserted in a custom mould, where it undergoes a treatment combining steam, heat and pressure.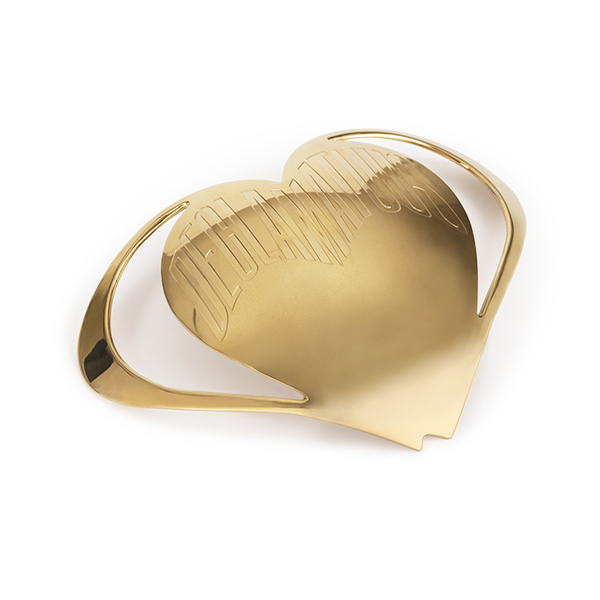 The exclusive jewels of this set, which comply with EEC standards, were polished by hand, after being treated with high-end finishes minimising the risk of allergic reaction. The Heart jewel has undergone anodization known as PVD (Physical vapour deposition) on a stainless steel base to the tune of 0.2 micron of 24 carat gold. The Pyramid buttons have been galvanized with Zamak - 0.2 micron in a 24 carat gold bath.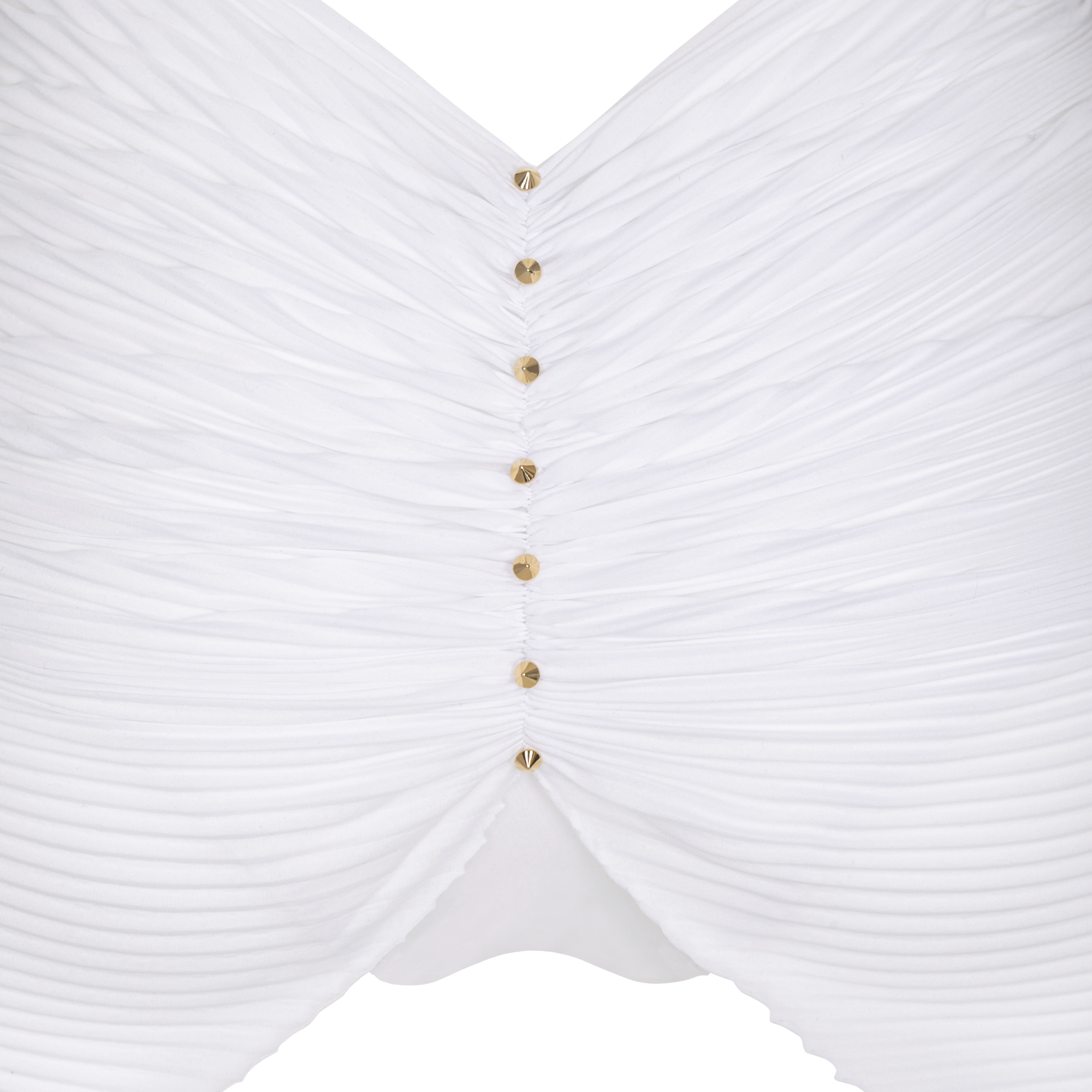 Designed as a trompe l'oeil, these briefs form only one piece, structured in 2 parts permanently fixed to each other (making them easy to wear and perfectly position on the body). A row of buttons enhances the subtle shape of the buttocks.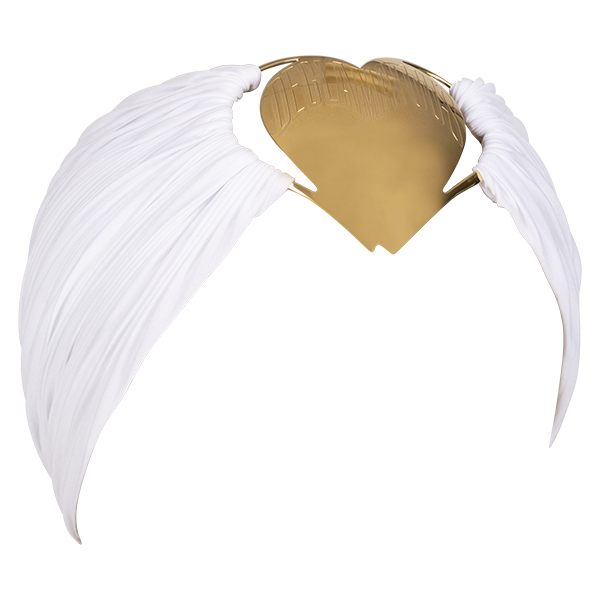 The glamour when wearing this set is enhanced by a head accessory (one size) adorned with the heart jewel.
Development and prototyping of the brand clasp by a French manufacturer (REACH and CPSIA certification).

Designer and fabric count labels, layouts, woven or printed by a renowned Parisian workshop.

Limited edition French artisanal production in batches of 5 to 25 pieces per size (with systematic sorting and recycling of factory waste).

Recovery of textile scraps from production, for illustration of the "Help" kit.

Printing of all the brand's stationery in a Paris workshop (REACH certification), on 100% FSC paper (from a production guaranteeing sustainable forest management) and without chlorine bleaching.

Gold film from all the brand's stationery made of recyclable and compostable PET, enhanced by a compostable glossy coating.

Fully recyclable packing and packaging.

DHL Gogreen® delivery with carbon offset.

Smooth and stretchy white microfiber woven from recycled fibres

Textiles certified by weavers to be free from products toxic to humans and the environment.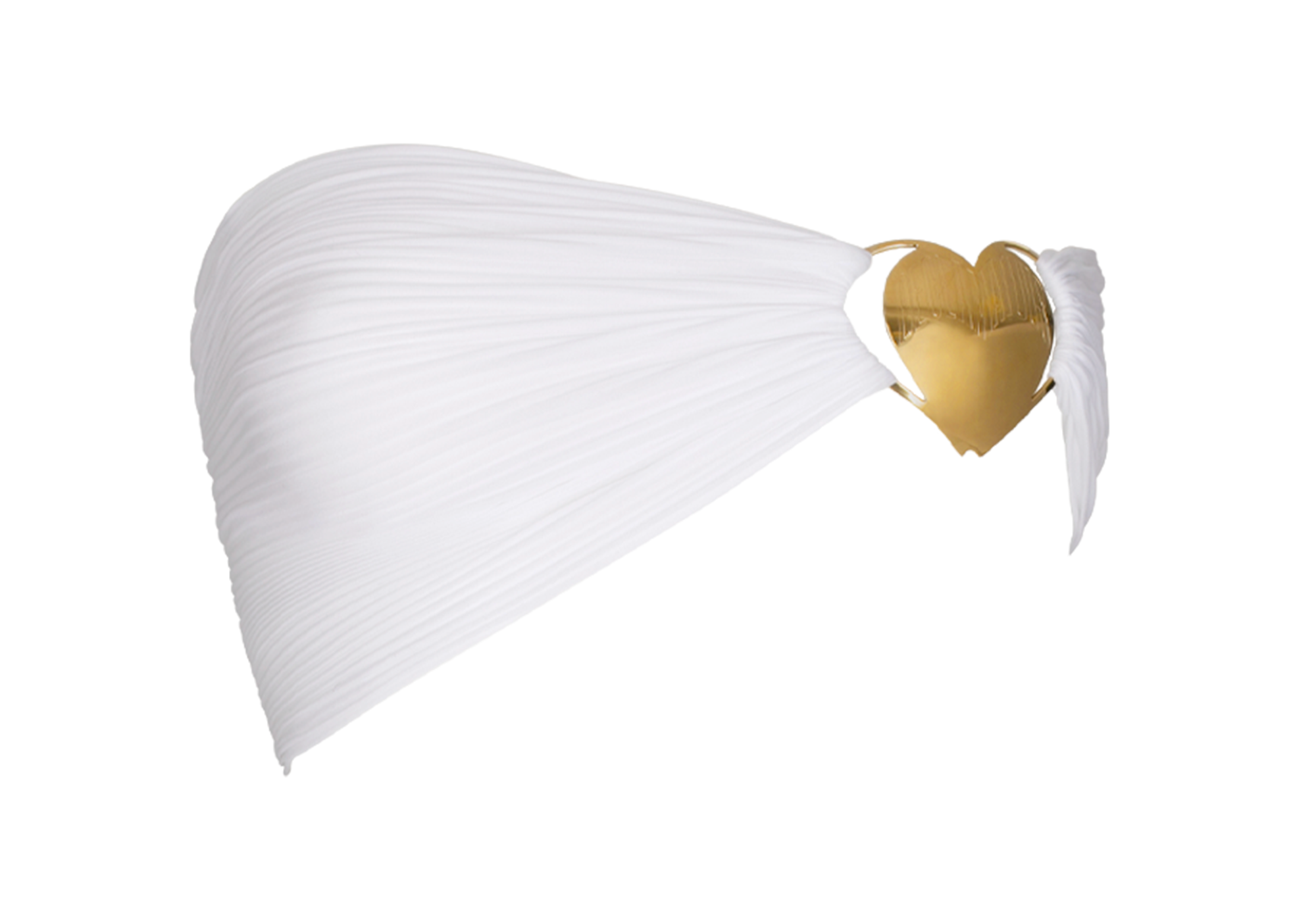 The elegant and partial unveiling of the "heart side" breast combined with a unique overall shape, for a set worthy of an ancient superheroine.