Learn more
Women's collection
Men's collection
change view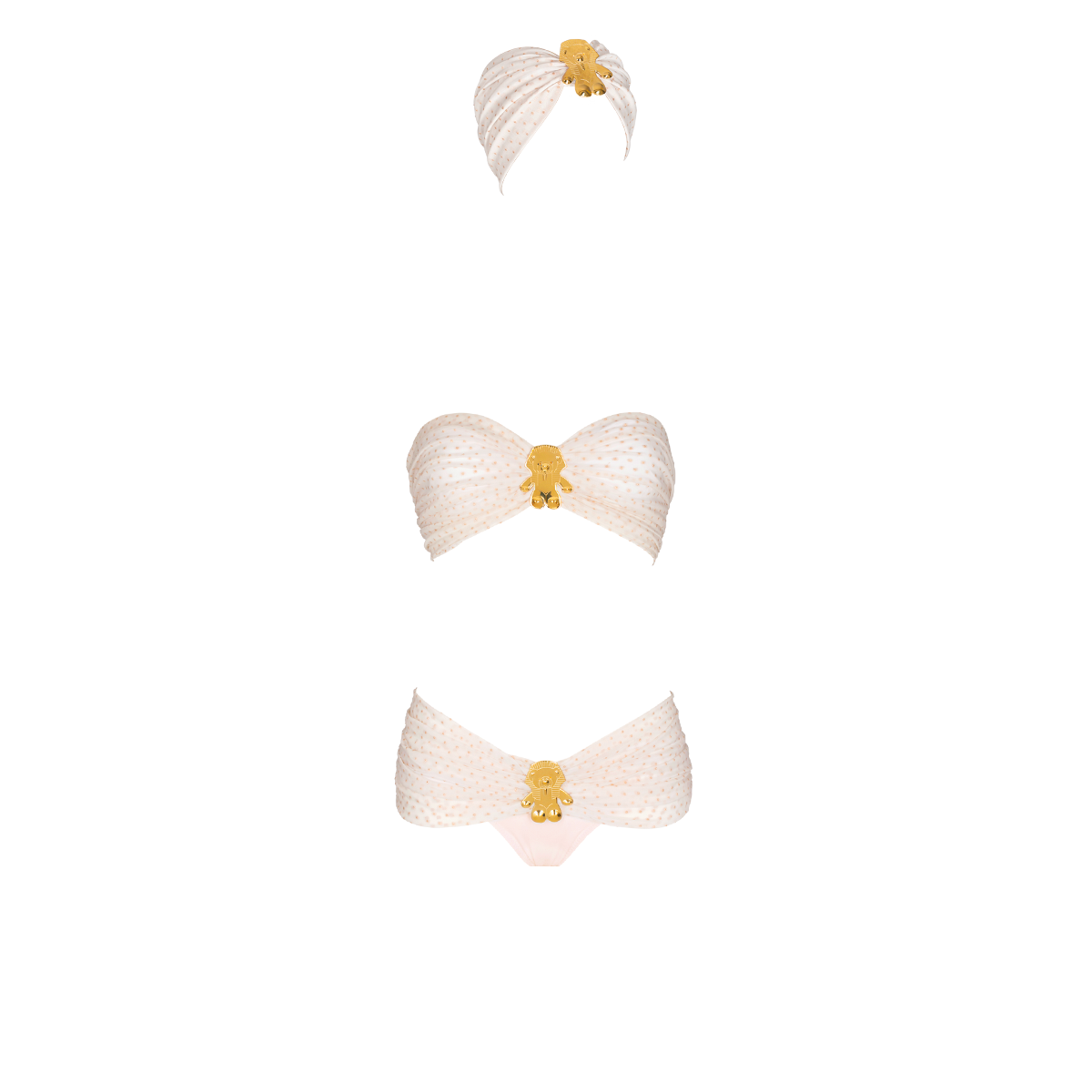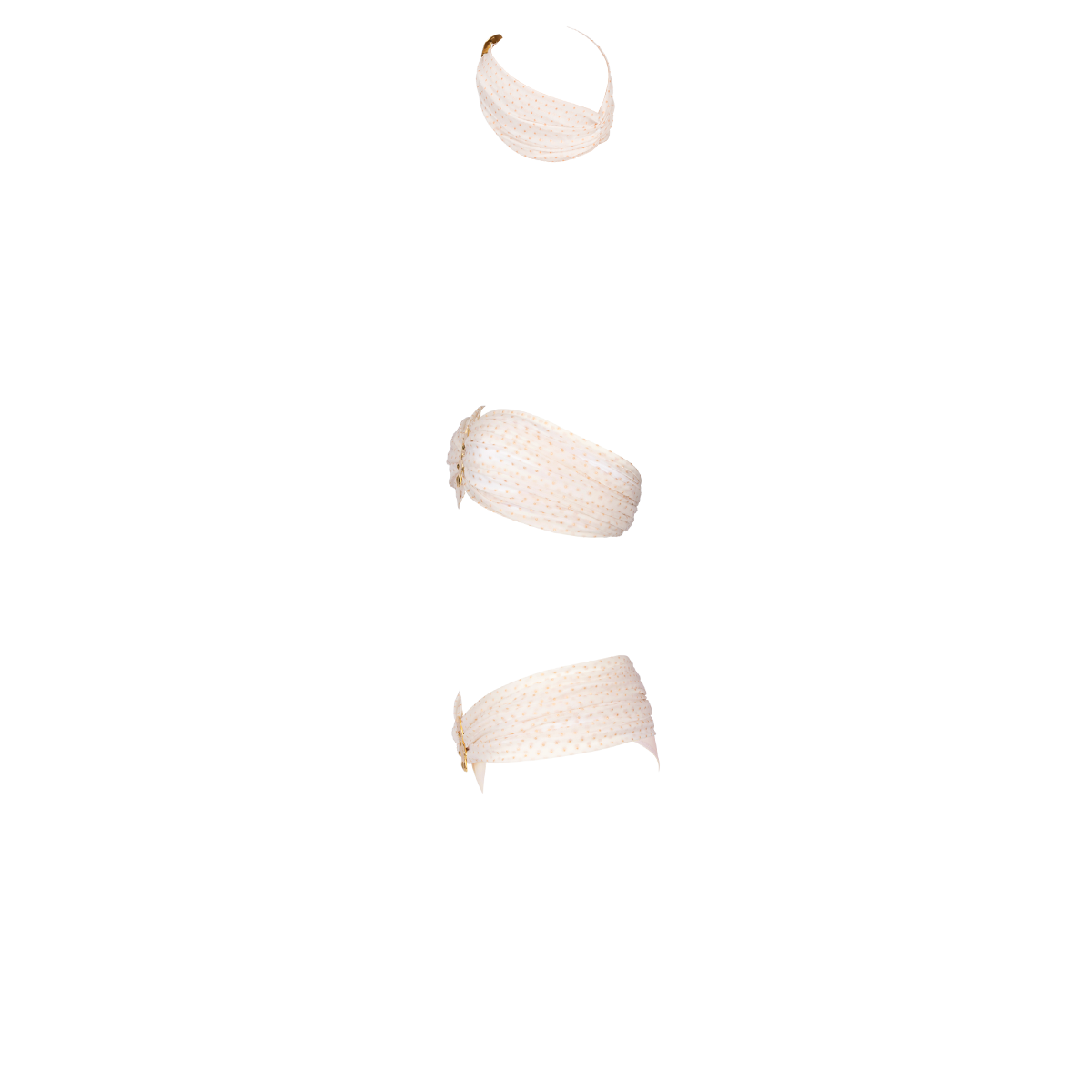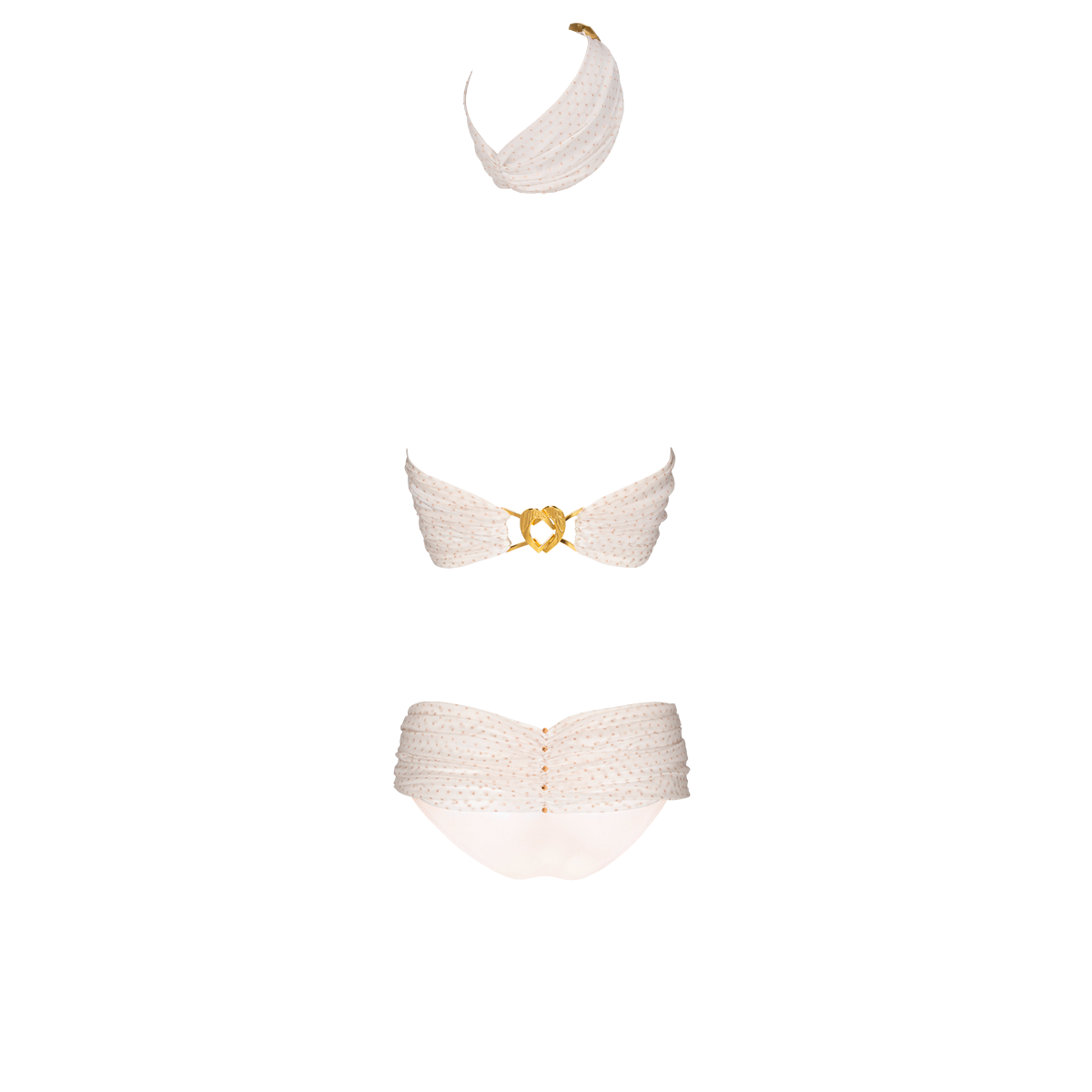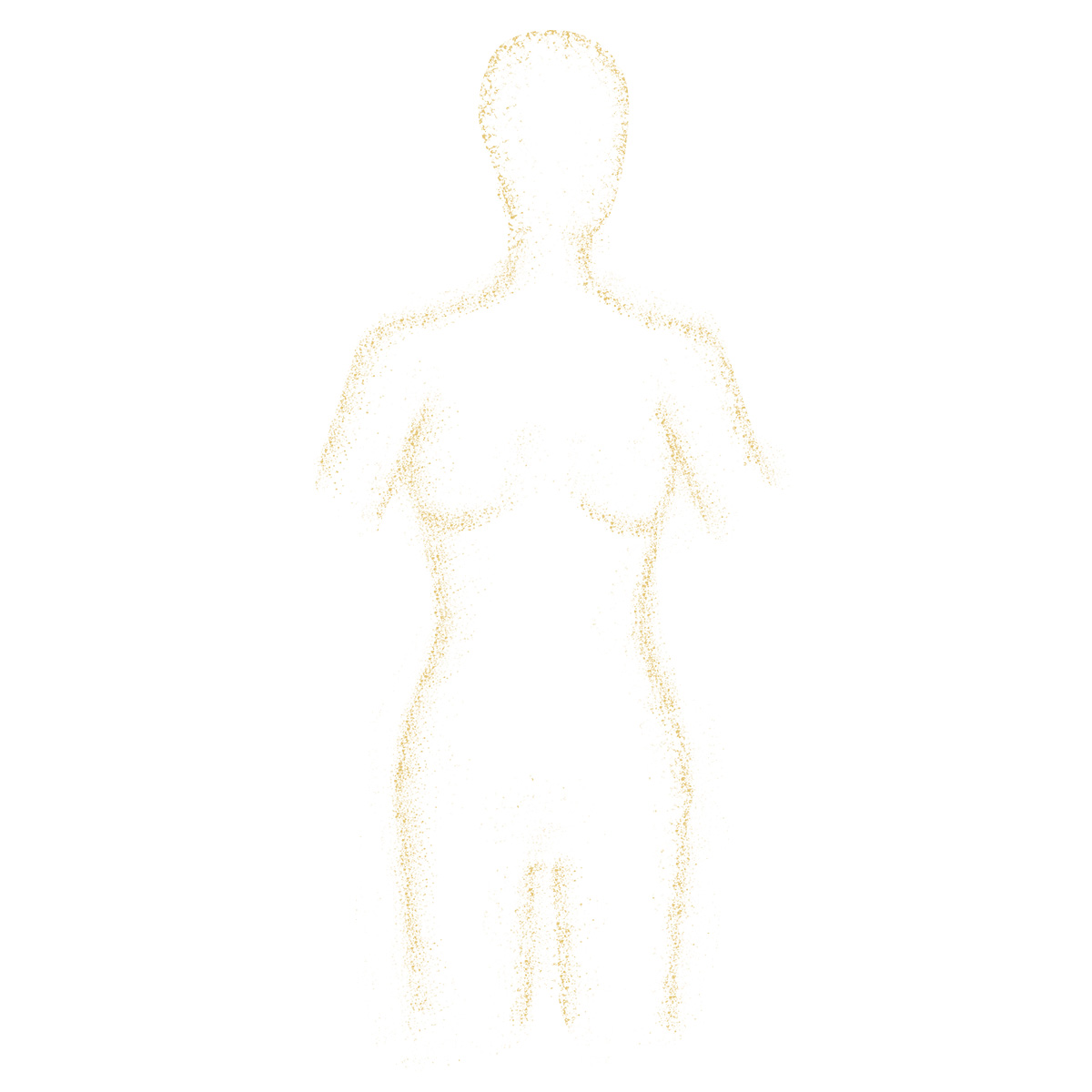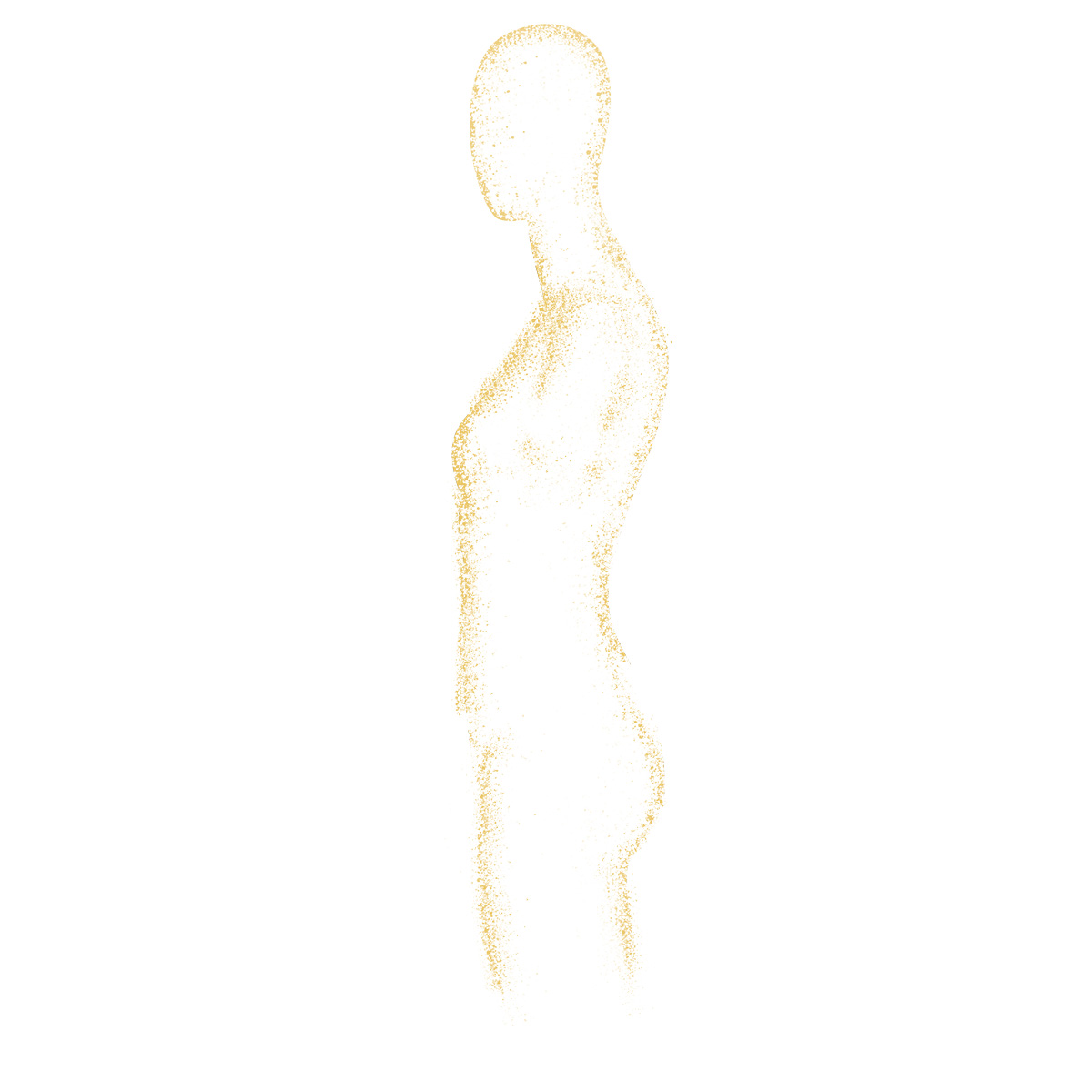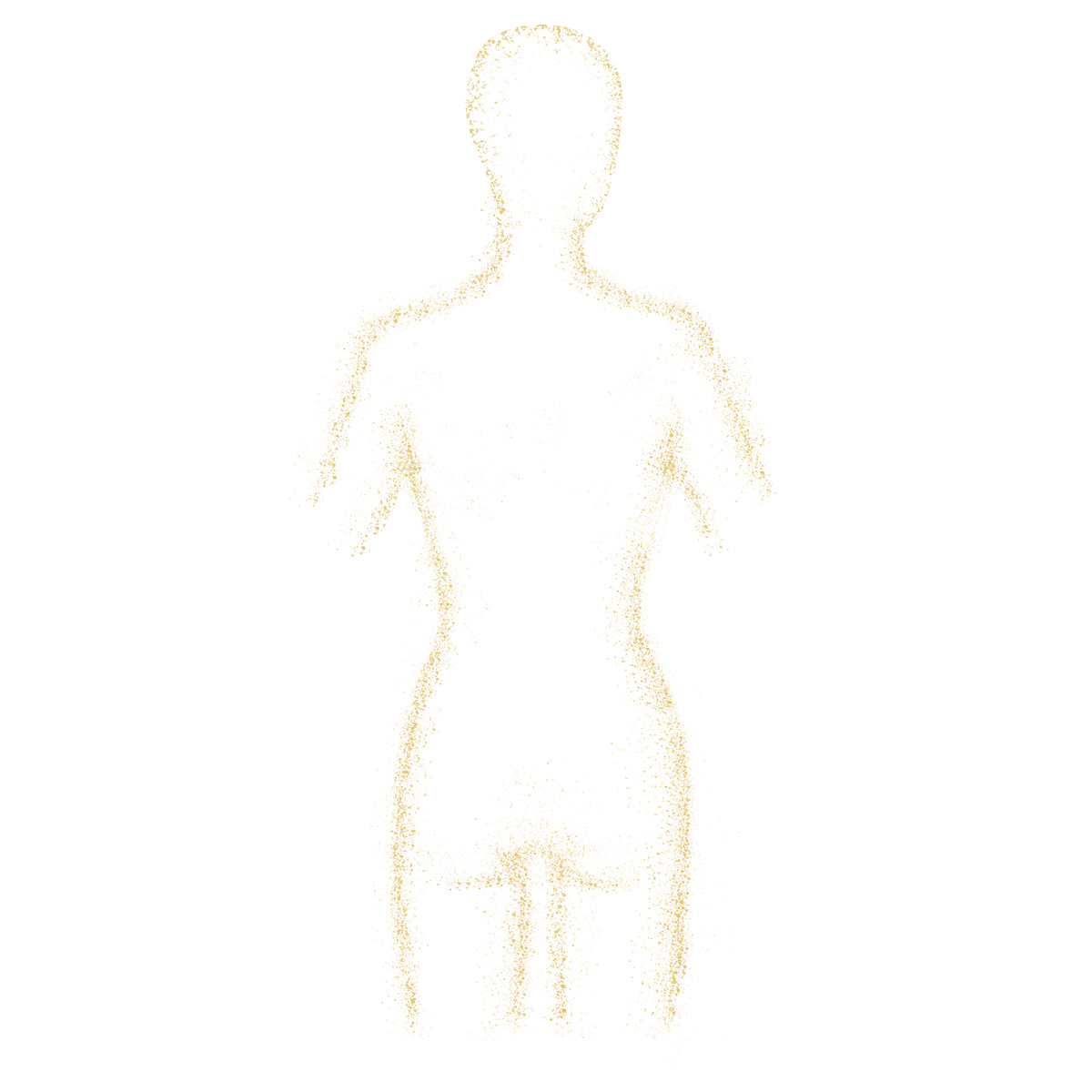 The "Bear" box is an ode to the power of protective love.
A royal animal until the 12th century, this "King of animals" already held a prominent place in the imagination of years gone by, and heralded savage power for warriors.
This luxury lingerie set made in France was designed around the clever set of pleats of a dotted fabric with gold and ivory jacquard, accentuating with sophistication the symbolic softness of the model. Made up of three pieces, all adorned in their centre with the exclusive Bear jewel, this set is closed at the back by the official brand clasp, whose ingenuity offers a support that never fails. These exclusive jewels have been treated with high-end finishes minimizing the risk of allergic reaction (sometimes anodized, sometimes galvanized with 24 carat gold), then polished by hand. Its surprisingly contemporary spirit makes it an innocent or sensual model depending on the shape and the attitude of the wearer.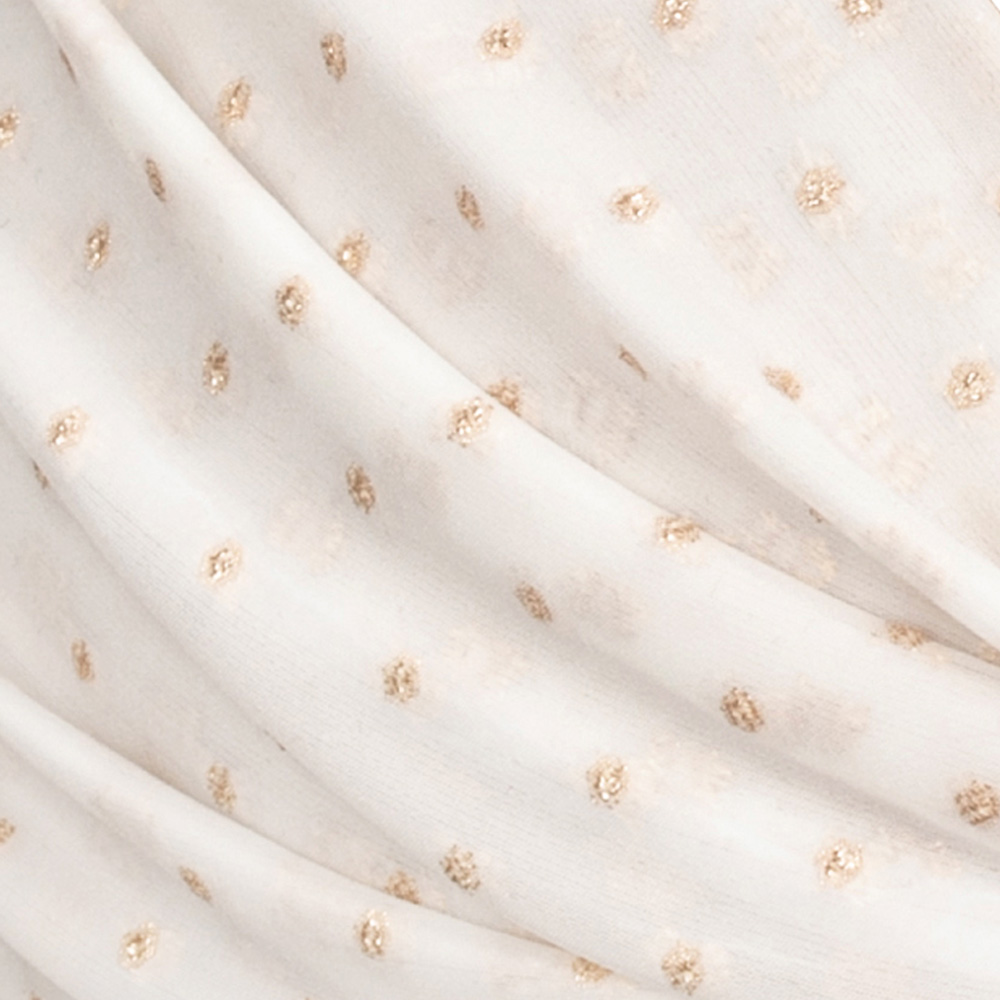 The ivory stretch-based fabric, dotted with gold plumetis, was woven in France on request & jacquard on a modernized "Jacquard machine" loom (from the name of its inventor in the 19th century) effective for producing heavy and complex patterns.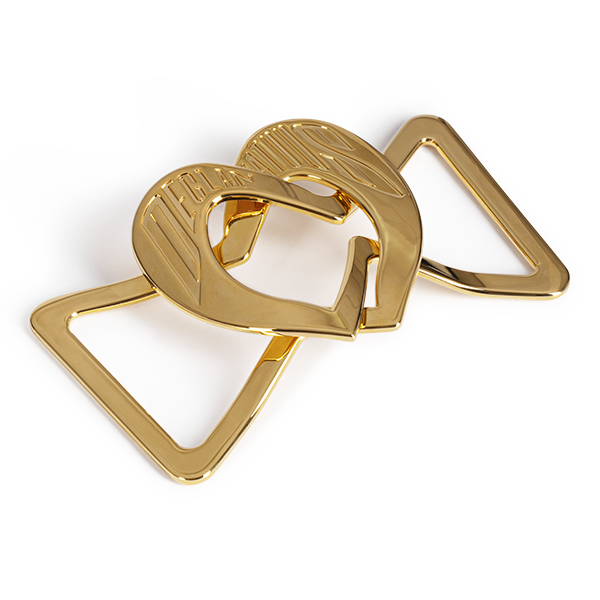 The Bear jewel has undergone anodization known as PVD (Physical vapour deposition) on a stainless steel base to the tune of 0.2 micron of 24 carat gold. The clasp and Pyramid buttons have been galvanized with Zamak - 0.2 micron in a 24 carat gold bath. All these jewels comply with EEC standards.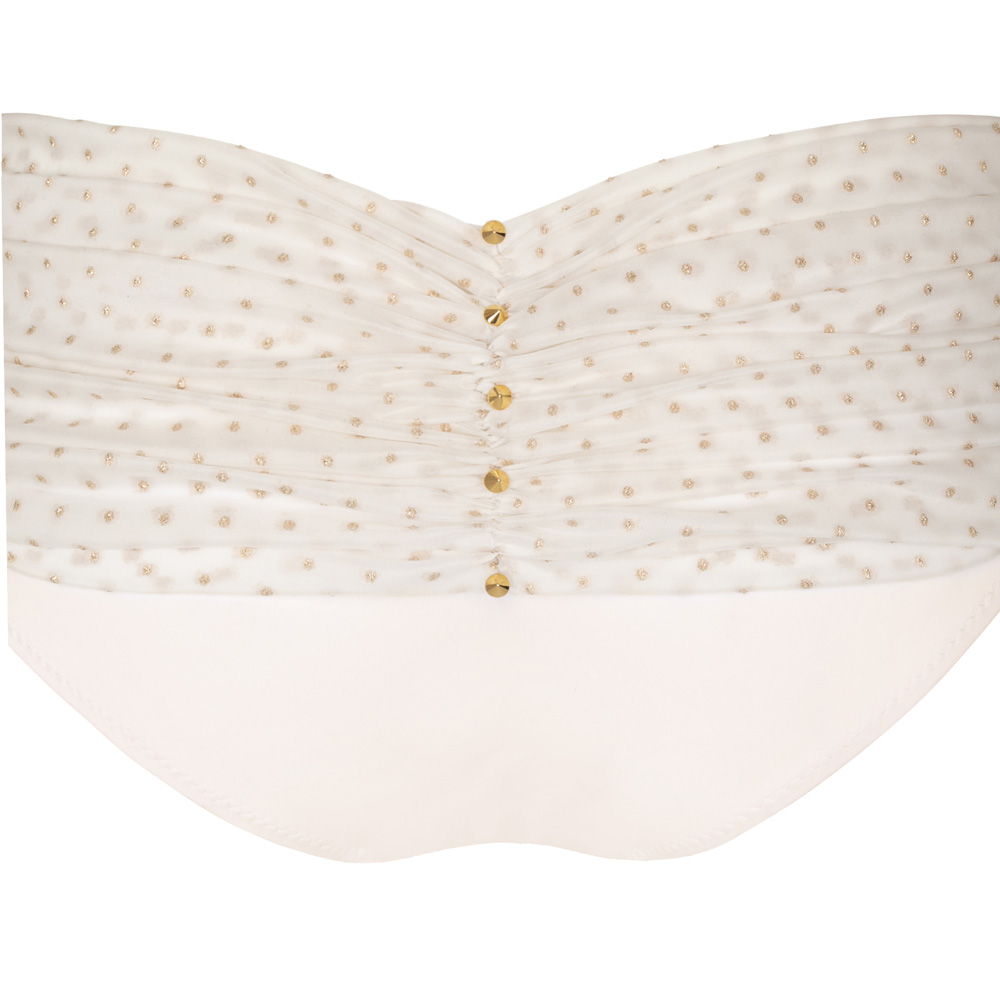 Designed as a trompe l'oeil, these briefs form only one piece, structured in 2 parts permanently fixed to each other (making them easy to wear and perfectly position on the body). A row of buttons enhances the subtle shape of the buttocks.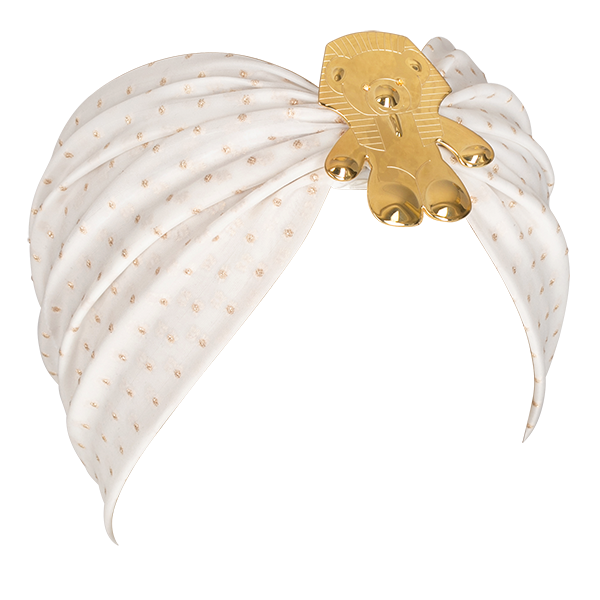 The sophistication when wearing this set is enhanced by a head accessory (one size), gathered at the back of the neck, lined, and adorned with the Bear jewel in its centre (to be positioned on the forehead).
Model designed, invented, prototyped, and developed by a Parisian design office.

Development and prototyping of the brand clasp by a French manufacturer (REACH and CPSIA certification).

Designer and fabric count labels, layouts, woven or printed by a renowned Parisian workshop.

Limited edition French artisanal production in batches of 5 to 25 pieces per size (with systematic sorting and recycling of factory waste).

Recovery of textile scraps from production, for illustration of the "Help" kit.

Printing of all the brand's stationery in a Paris workshop (REACH certification), on 100% FSC paper (from a production guaranteeing sustainable forest management) and without chlorine bleaching.

Gold film from all the brand's stationery made of recyclable and compostable PET, enhanced by a compostable glossy coating.

Fully recyclable packing and packaging.

DHL Gogreen® delivery with carbon offset.

Plumetis fabric woven in France by a supplier who for 50 years, has continued the tradition of weaving natural silk fibre or noble fabrics, spearhead of the Lyon region since the Renaissance.

Smooth and stretchy white microfiber woven from recycled fibres.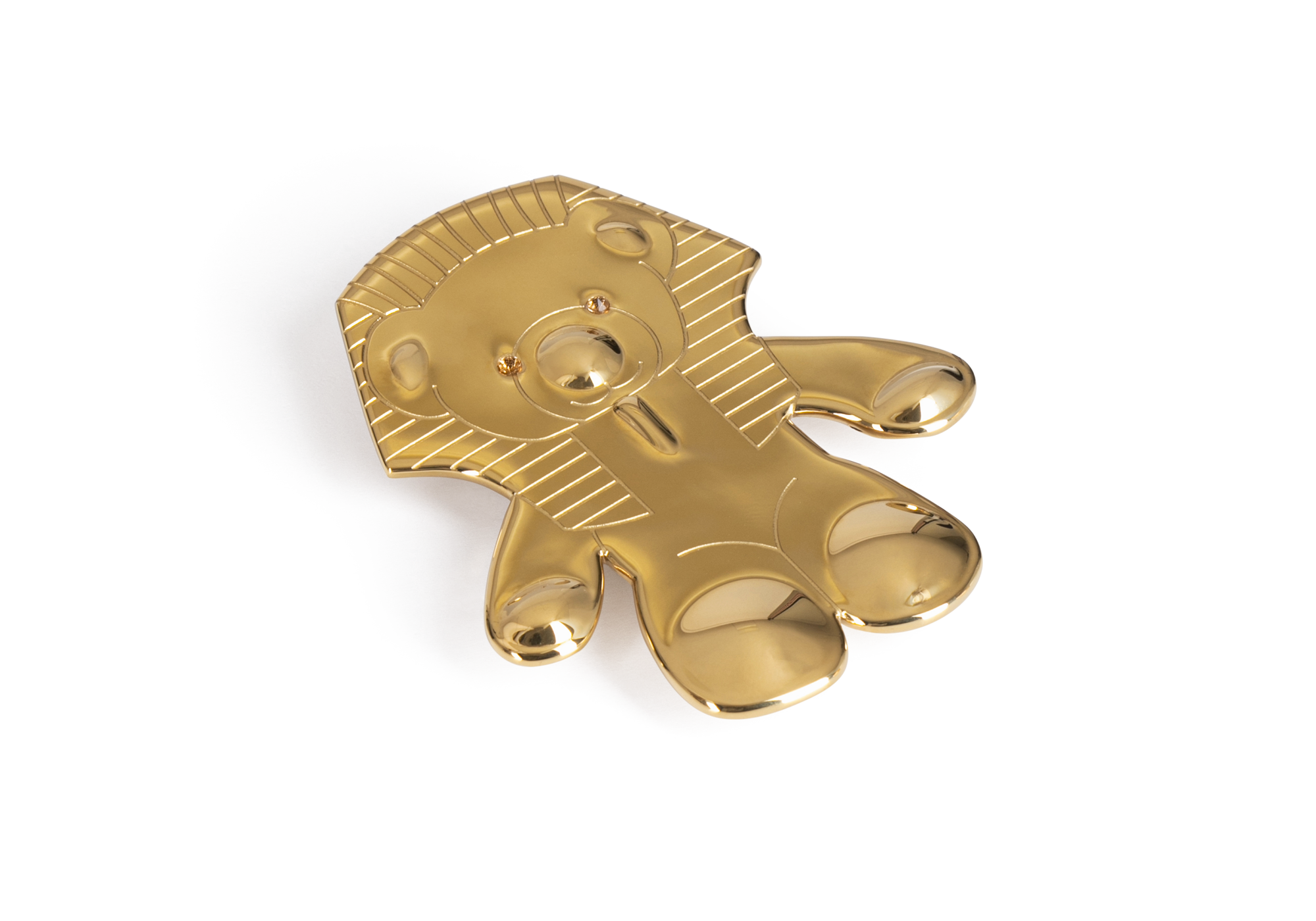 The Bear jewel clearly evokes loving tenderness and has the almost systematic & immediate advantage of moving the beholder.