Learn more
Women's collection
Men's collection
change view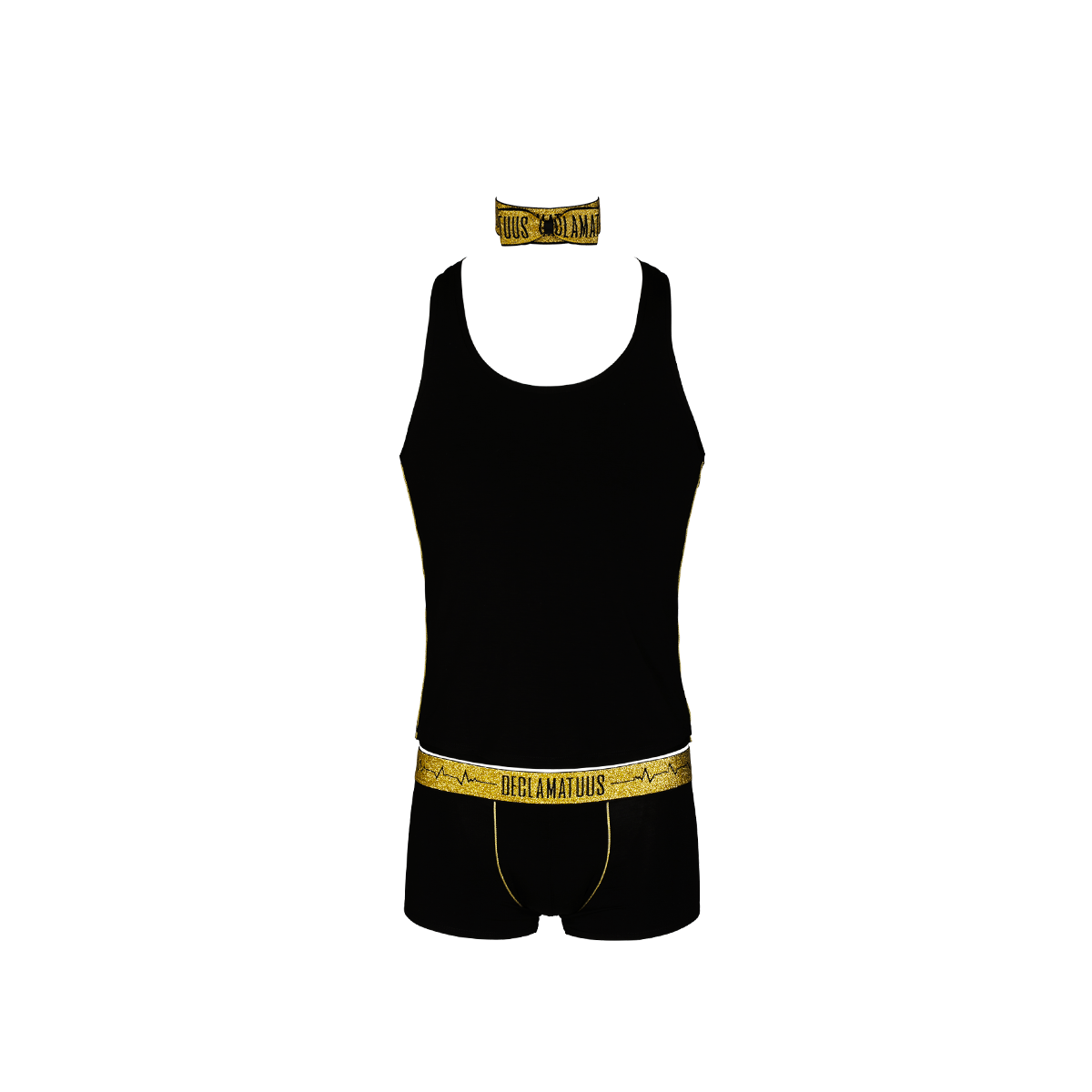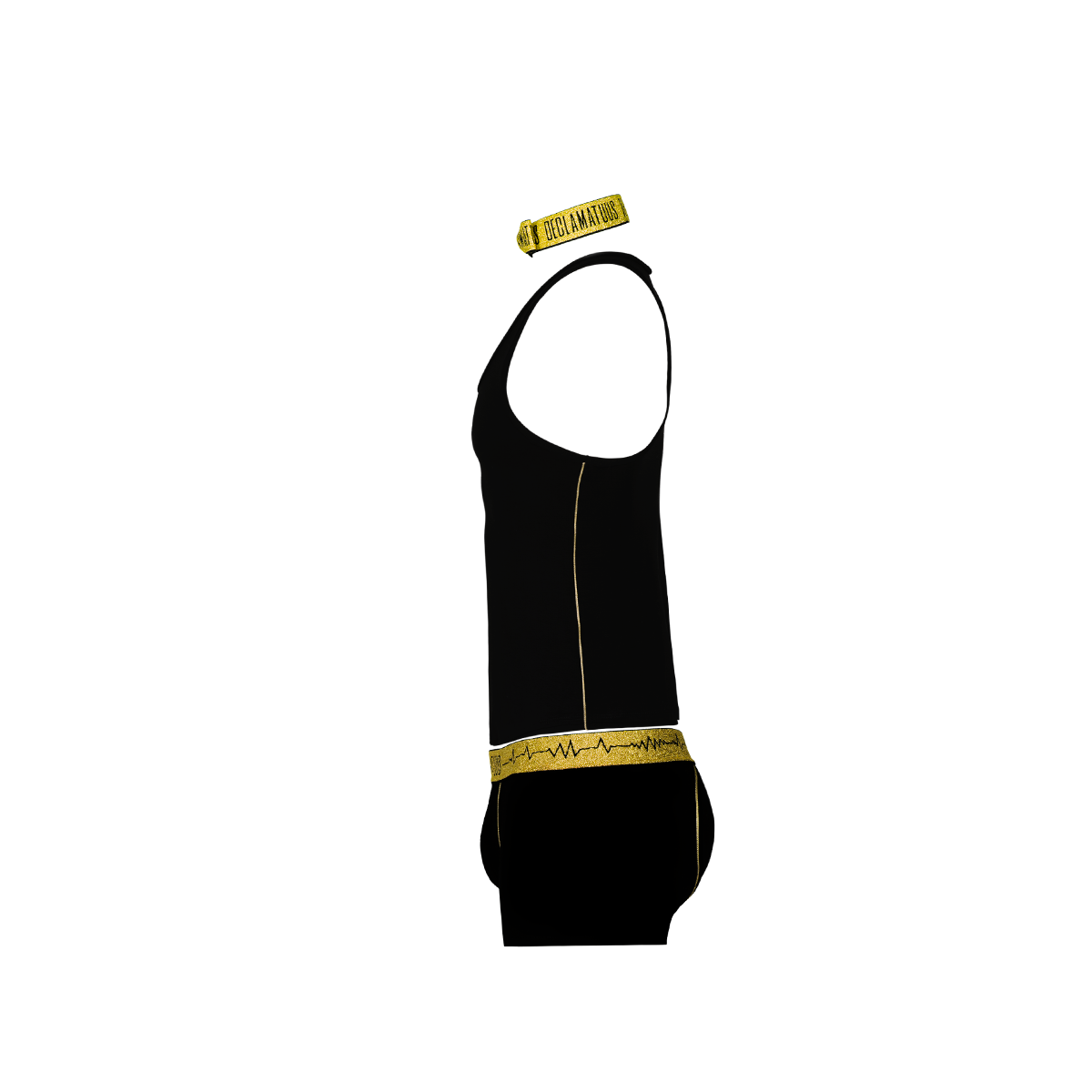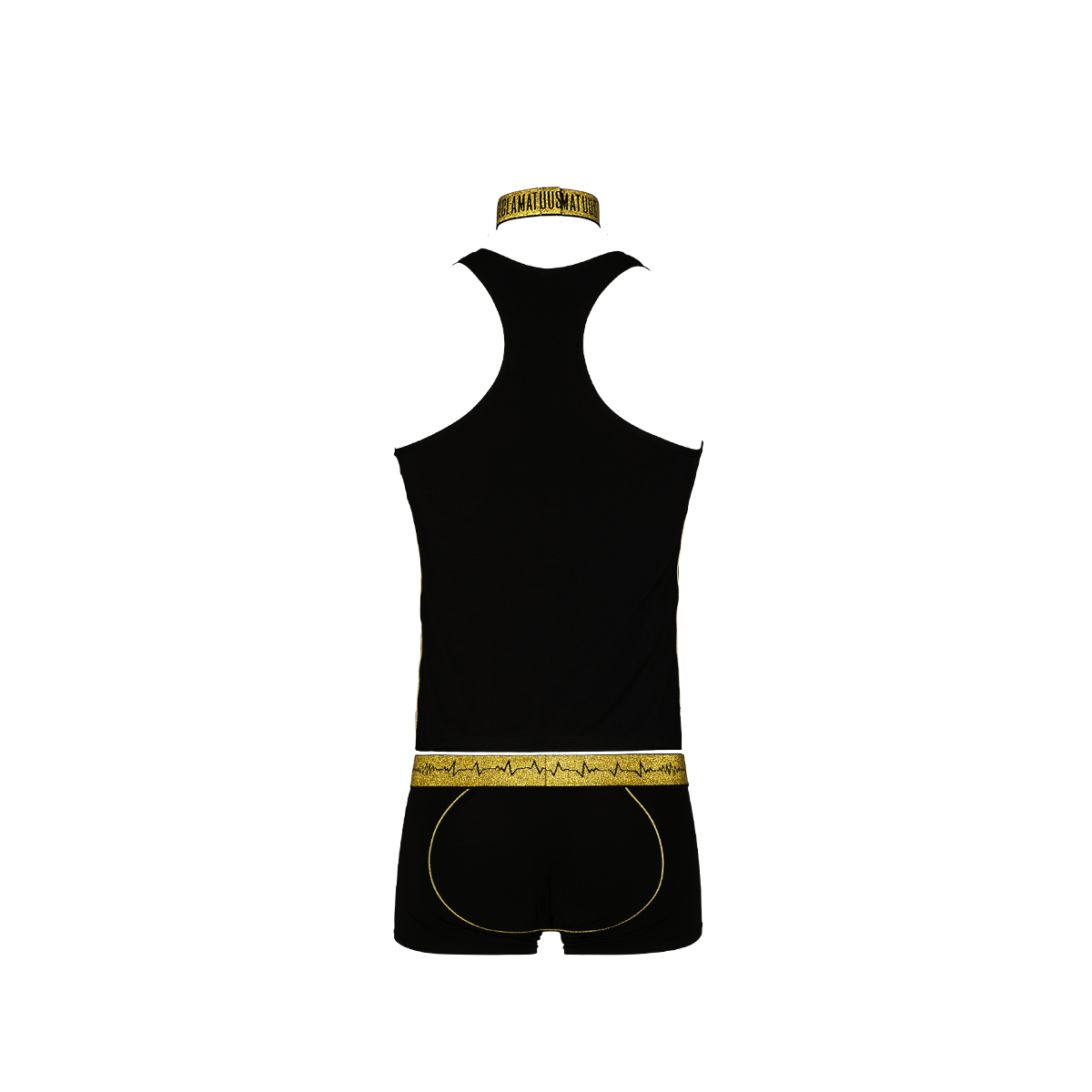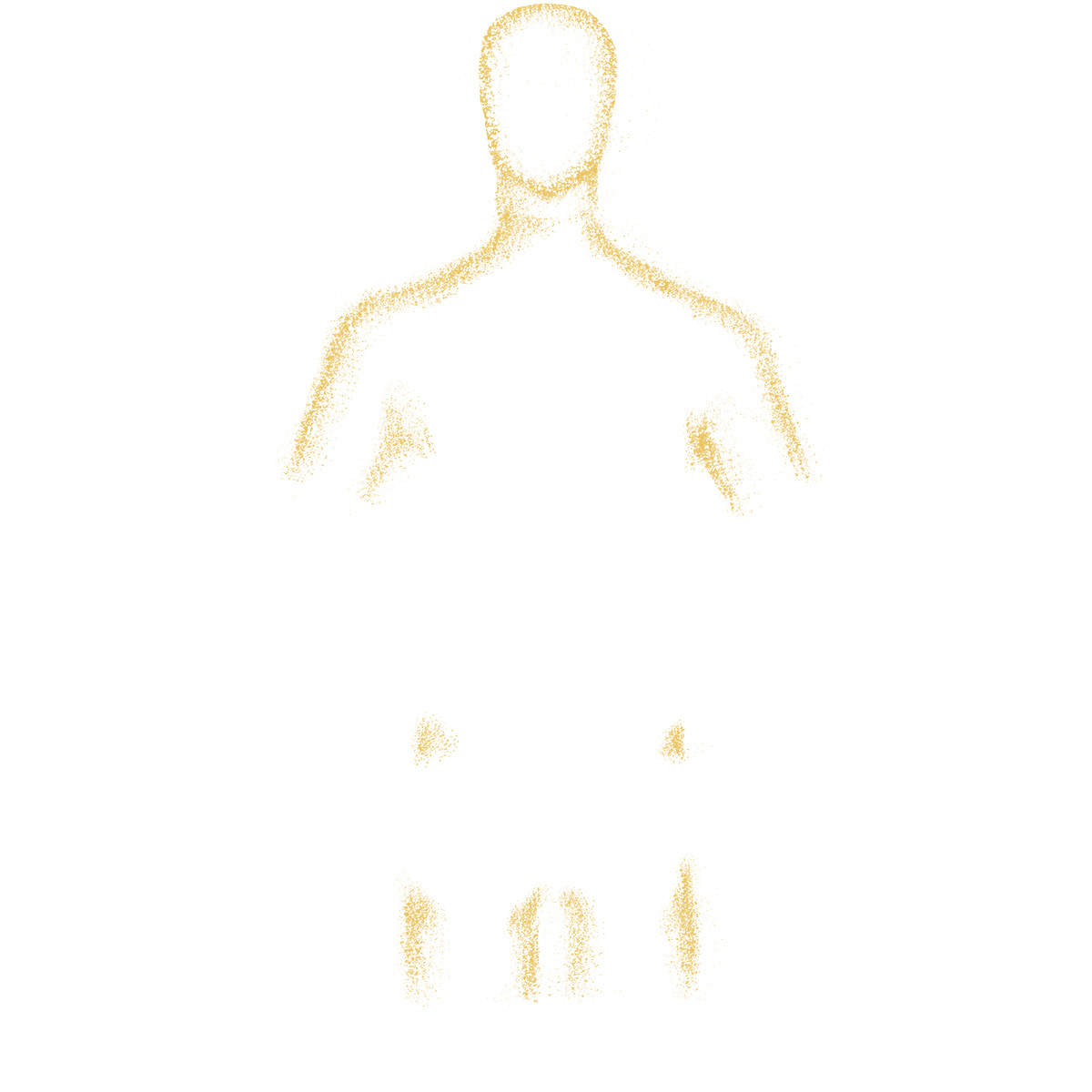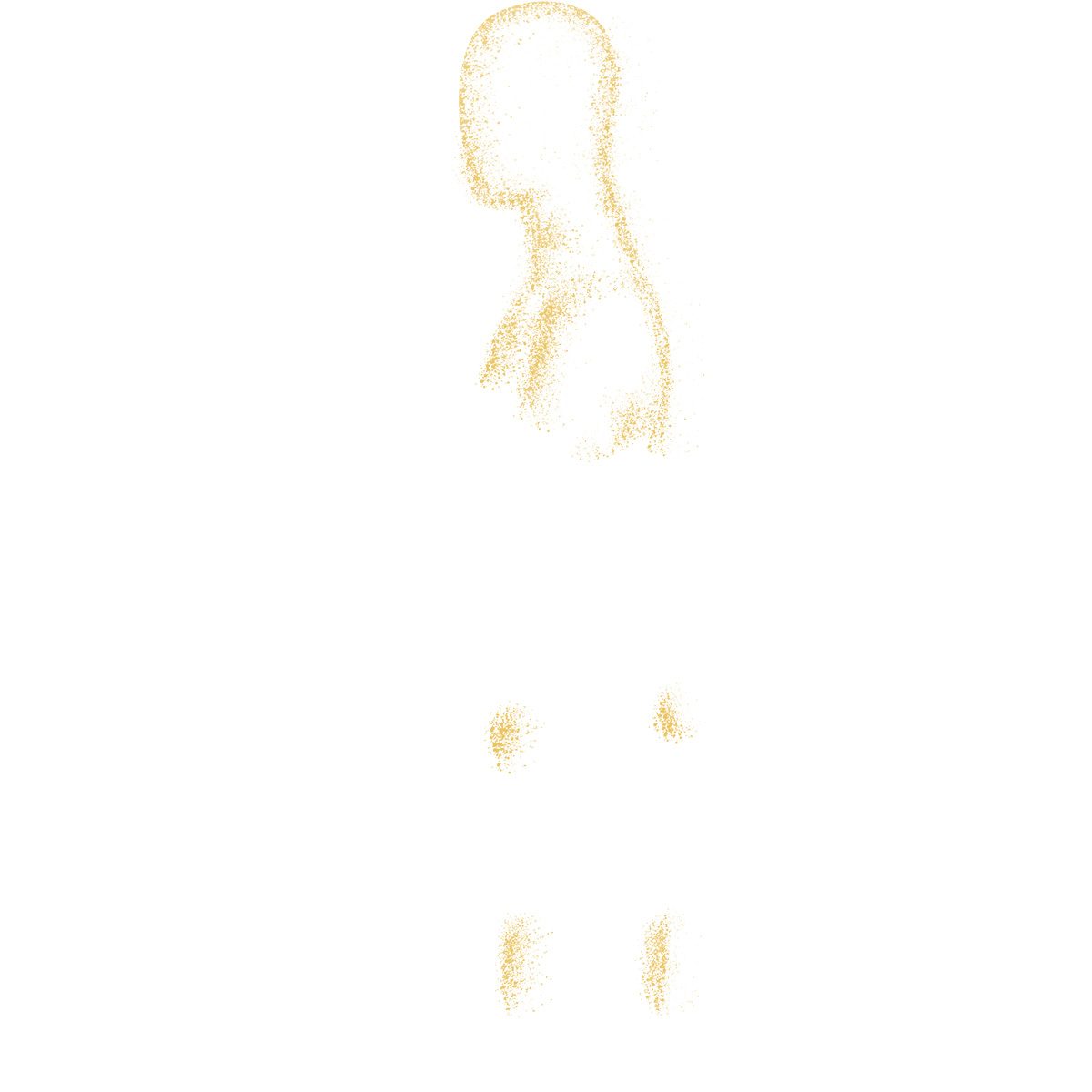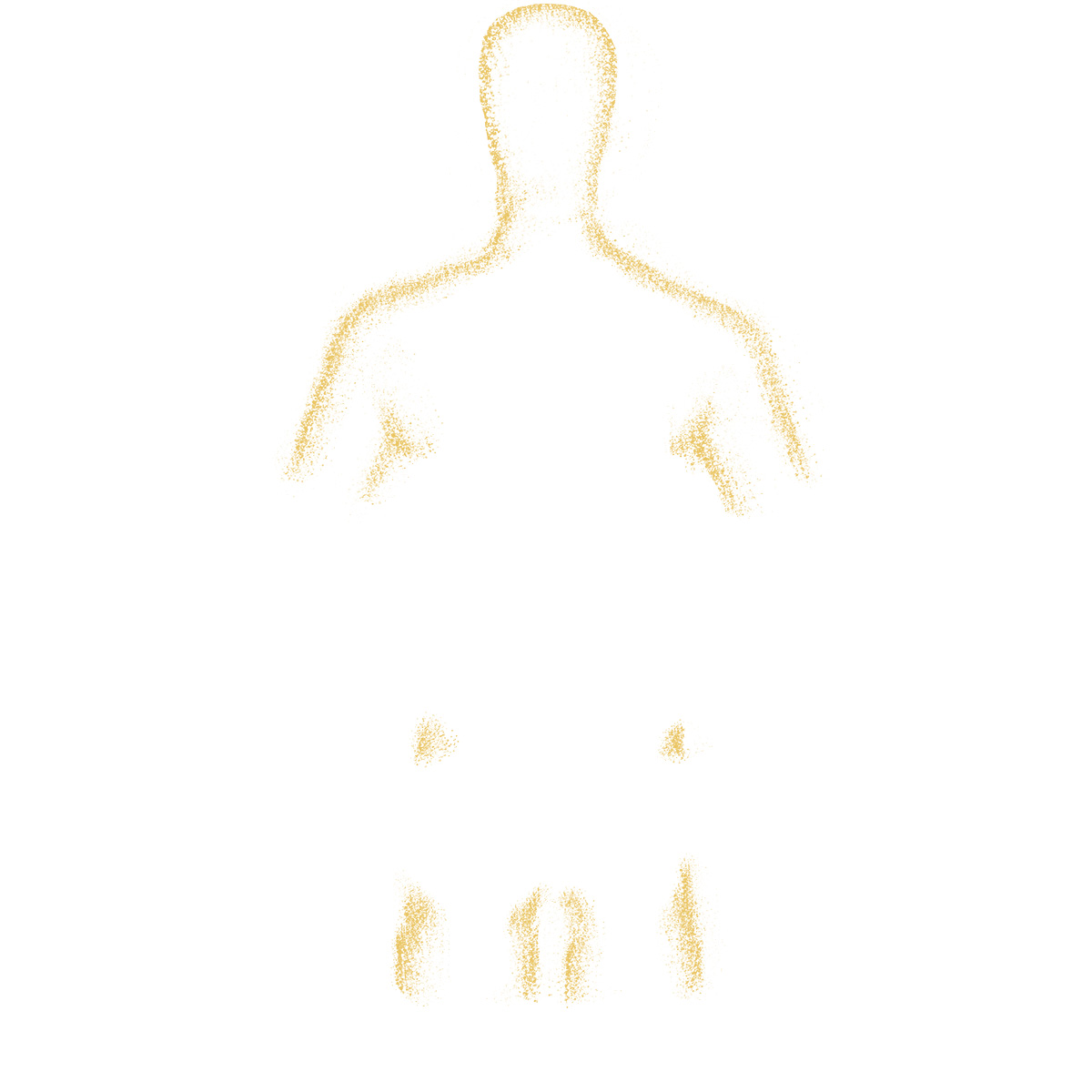 The « Spartacus Obscurius » box is an Ode to the virtues of courage
Spartacus, a gladiator renowned for his bravery, marked history for having courageously led the greatest servile uprising in Rome.
According to Plutarch "with great strength of body and soul, gentleness and intelligence superior to his fortune," Spartacus made history. This famous character was the inspiration for this box. The advantage of the Obscurius set is that it is entirely manufactured in France in black ebony Microtencel, an eco-responsible fabric known for its softness, woven from eucalyptus cellulose. Its sophistication when worn results from its richness: the bow-tie, the singlet, the boxers, the pair of socks. The wearing comfort of this set is ensured by a clever combination of woven jacquard elastic, whose decorative power is assured by the nobility of the gold and black colours.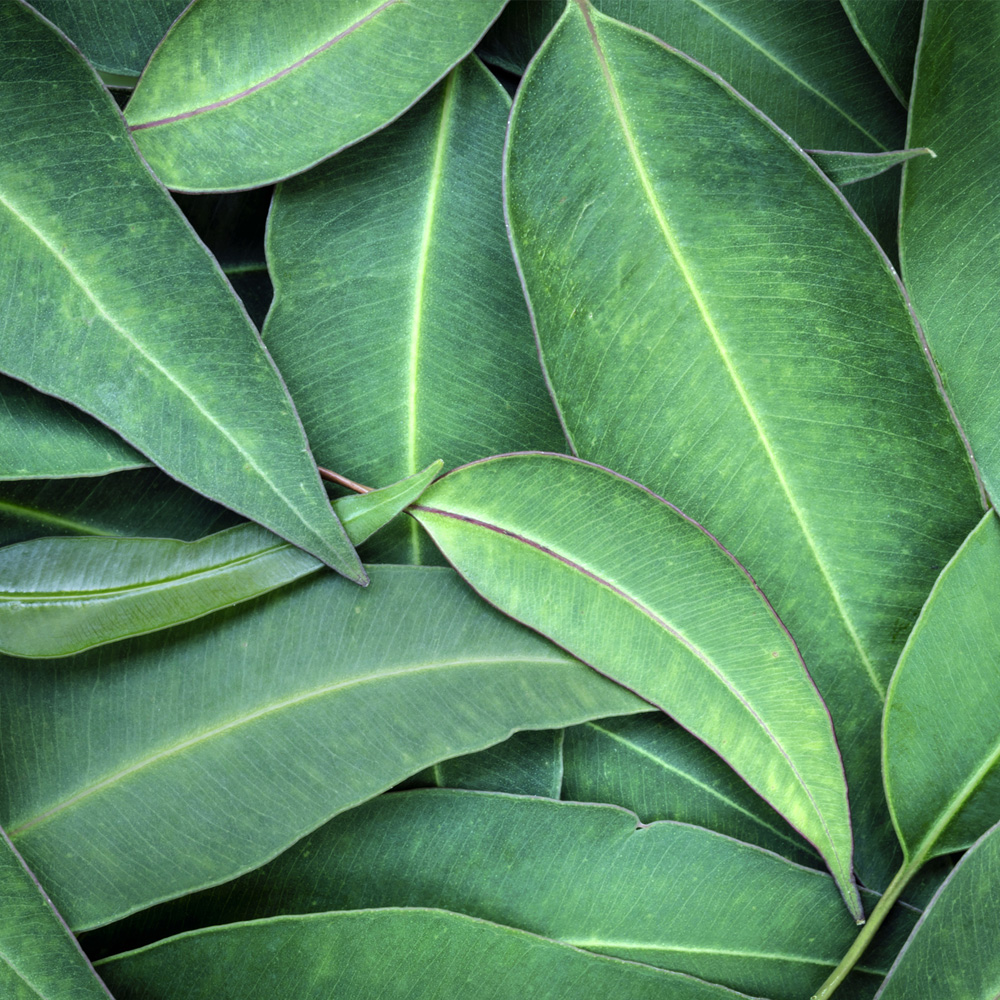 « Spartacus Obscurius » set is entirely made and lined with Microtencel (precious, eco-responsible, resistant, breathable, biodegradable fibre) produced from eucalyptus cellulose.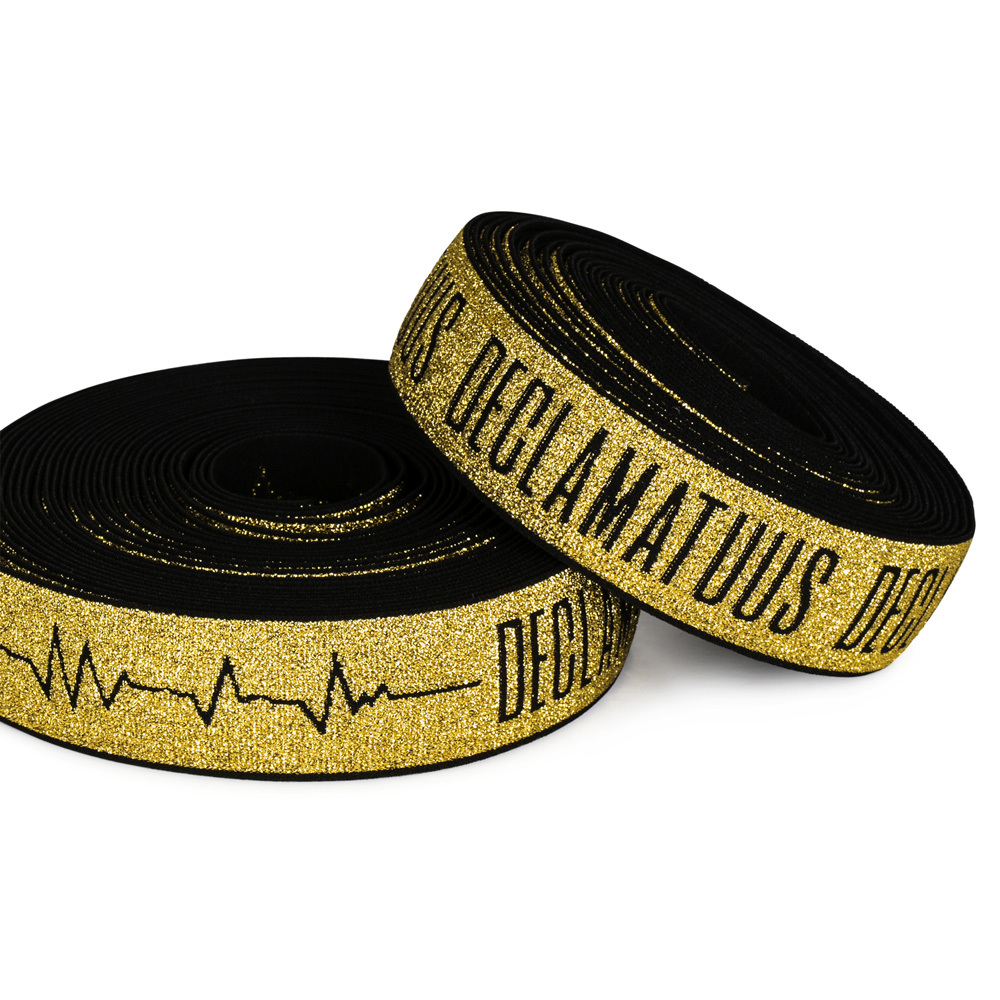 The elastic band is woven jacquard & down inside, so that the shiny gold lurex threads are only present on the outside.The sophistication of this model is enhanced by the "electrocardiogram" motif (evoking a loving heart racing).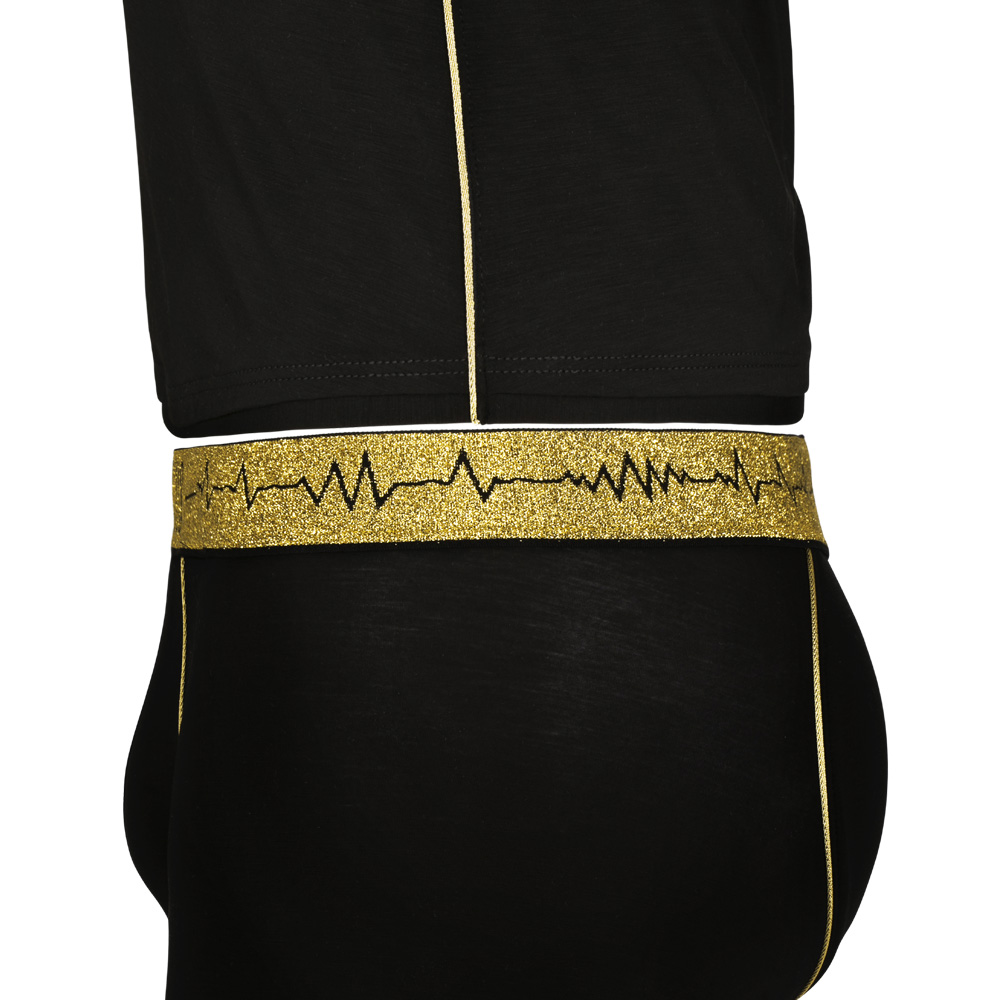 The gold piping on the sides of the Spartacus Obscurius version singlet echoes the lurex lustre of the elastic band of the boxer and the bow tie, for total "black & gold" harmony.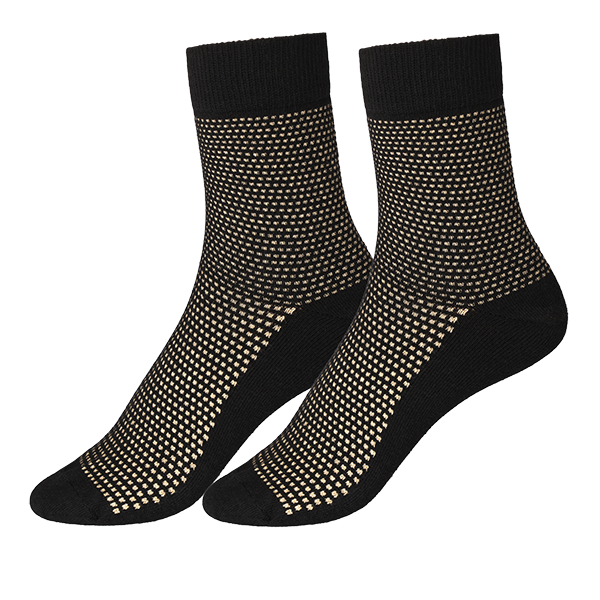 The sock is woven with jacquard, black and gold lurex threads, in the region of New Aquitaine by a workshop that holds the French "Entreprise du Patrimoine Vivant" heritage label awarded by the Minister of Finance and Industry. This unisex pair of socks is available in 3 sizes.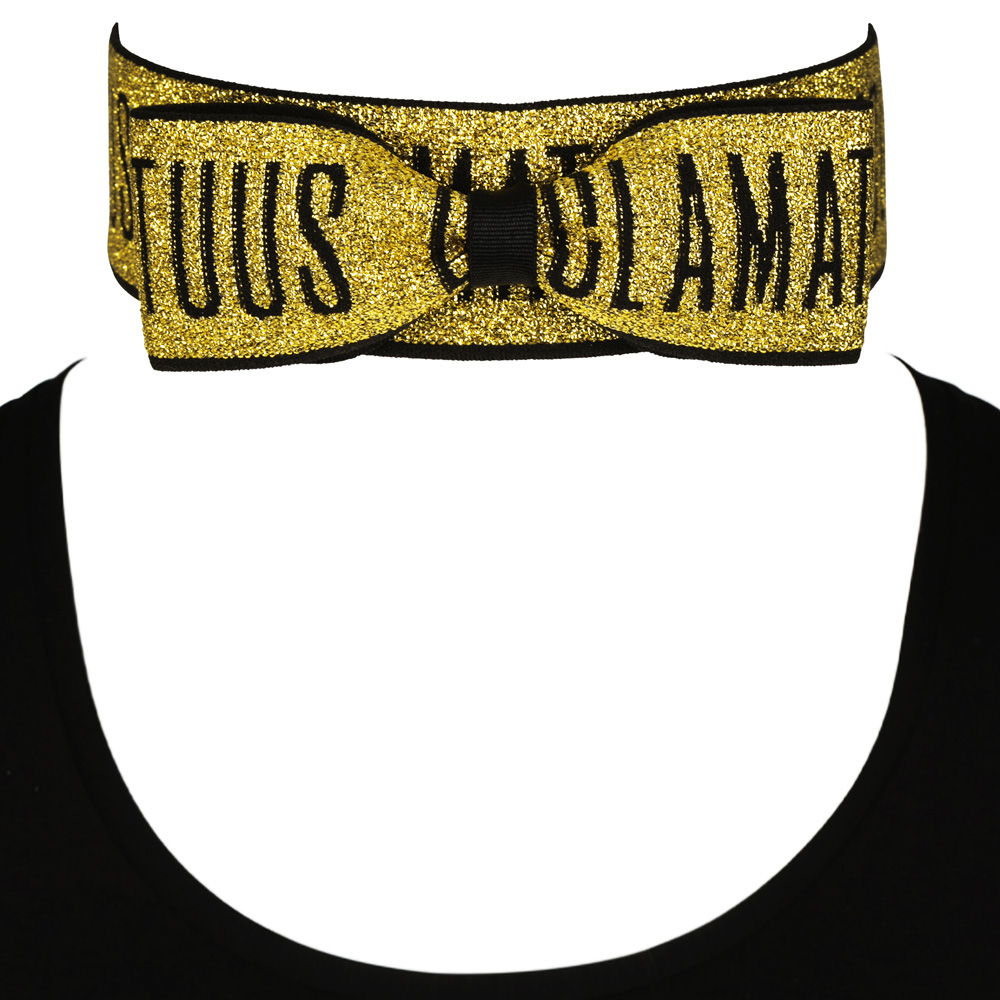 The "Bow tie" accessory adds a touch of glamour to your lingerie set or the evening outfit of your choice. Although one size, Velcro located on the neck easily ensures the closure of this very fashionable male accessory. It can be worn over a white shirt with a high collar, tuxedo style.
Model designed, invented, prototyped, and developed by a Parisian design office.

Development and prototyping of the brand clasp by a French manufacturer (REACH and CPSIA certification).

Designer and fabric count labels, layouts, woven or printed by a renowned Parisian workshop.

Limited edition French artisanal production in batches of 5 to 25 pieces per size (with systematic sorting and recycling of factory waste).

Recovery of textile scraps from production, for illustration of the "Help" kit.

Printing of all the brand's stationery in a Paris workshop (REACH certification), on 100% FSC paper (from a production guaranteeing sustainable forest management) and without chlorine bleaching.

Gold film from all the brand's stationery made of recyclable and compostable PET, enhanced by a compostable glossy coating.

Fully recyclable packing and packaging.

DHL Gogreen® delivery with carbon offset.

Eco-friendly Microtencel, requiring only half an acre of eucalyptus forest for the production of a ton of fibre and no special irrigation and devoid of any substances which are harmful or toxic to nature and man.

European weaver that guarantees complete energy autonomy through 460Kw of solar panels. This equates to a 400-tonne reduction of Co2 emissions per year.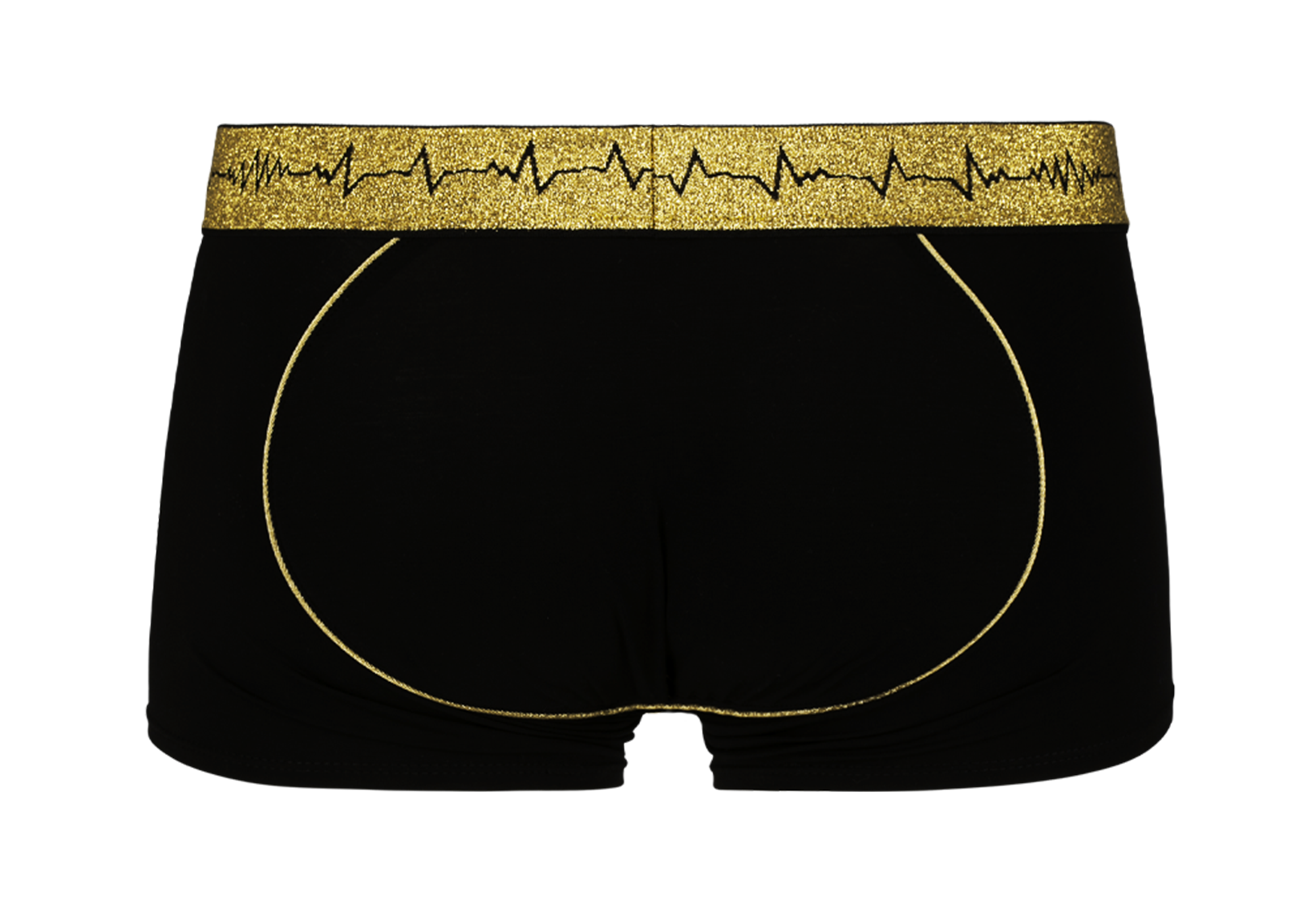 The « Spartacus Obscurius » boxer has the distinction of being decorated on the buttocks with a yoke finish, for a "push-up" effect, seamless in the centre.